Legend Brad McGee takes you through one of his favourite rides - in the NSW Southern Highlands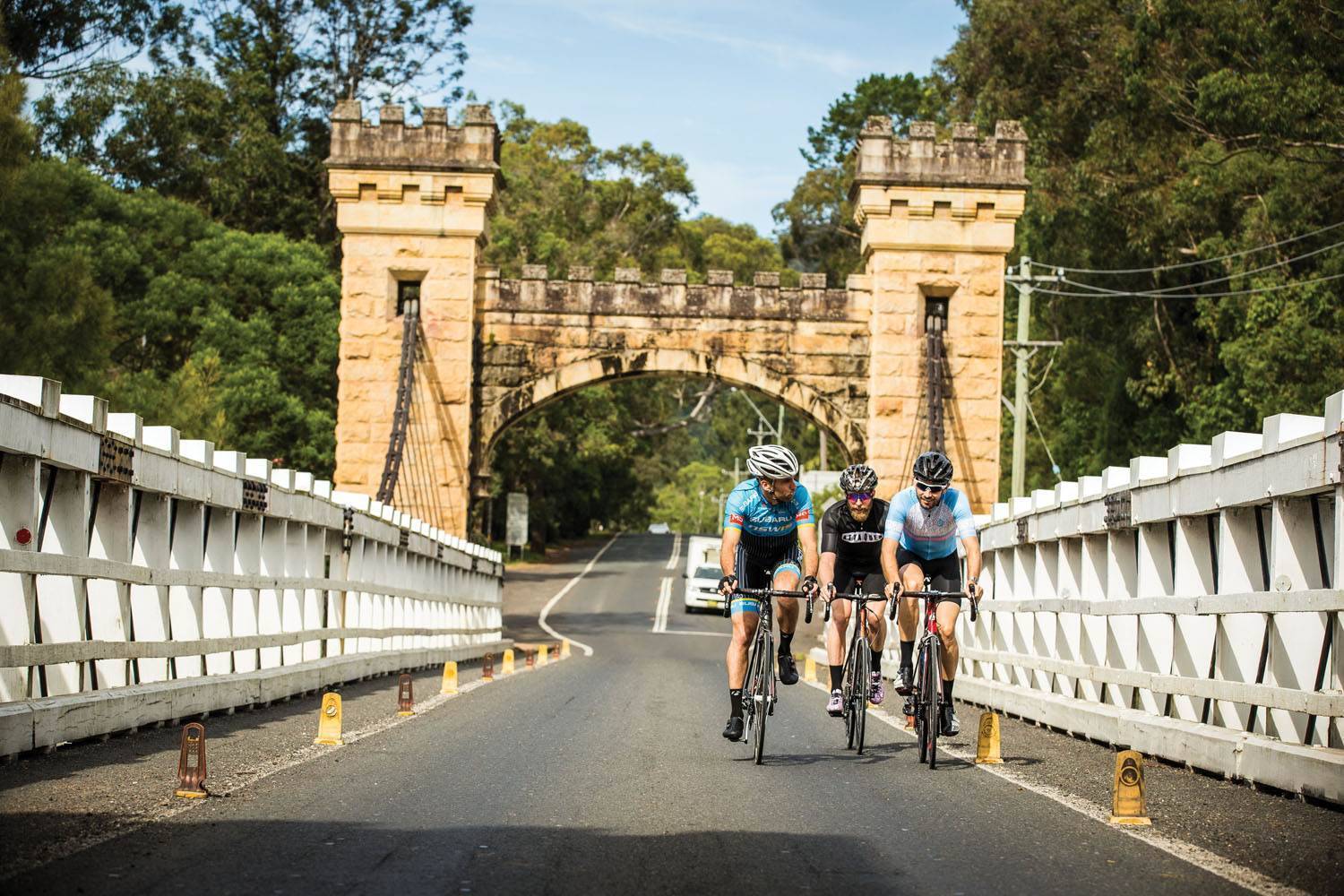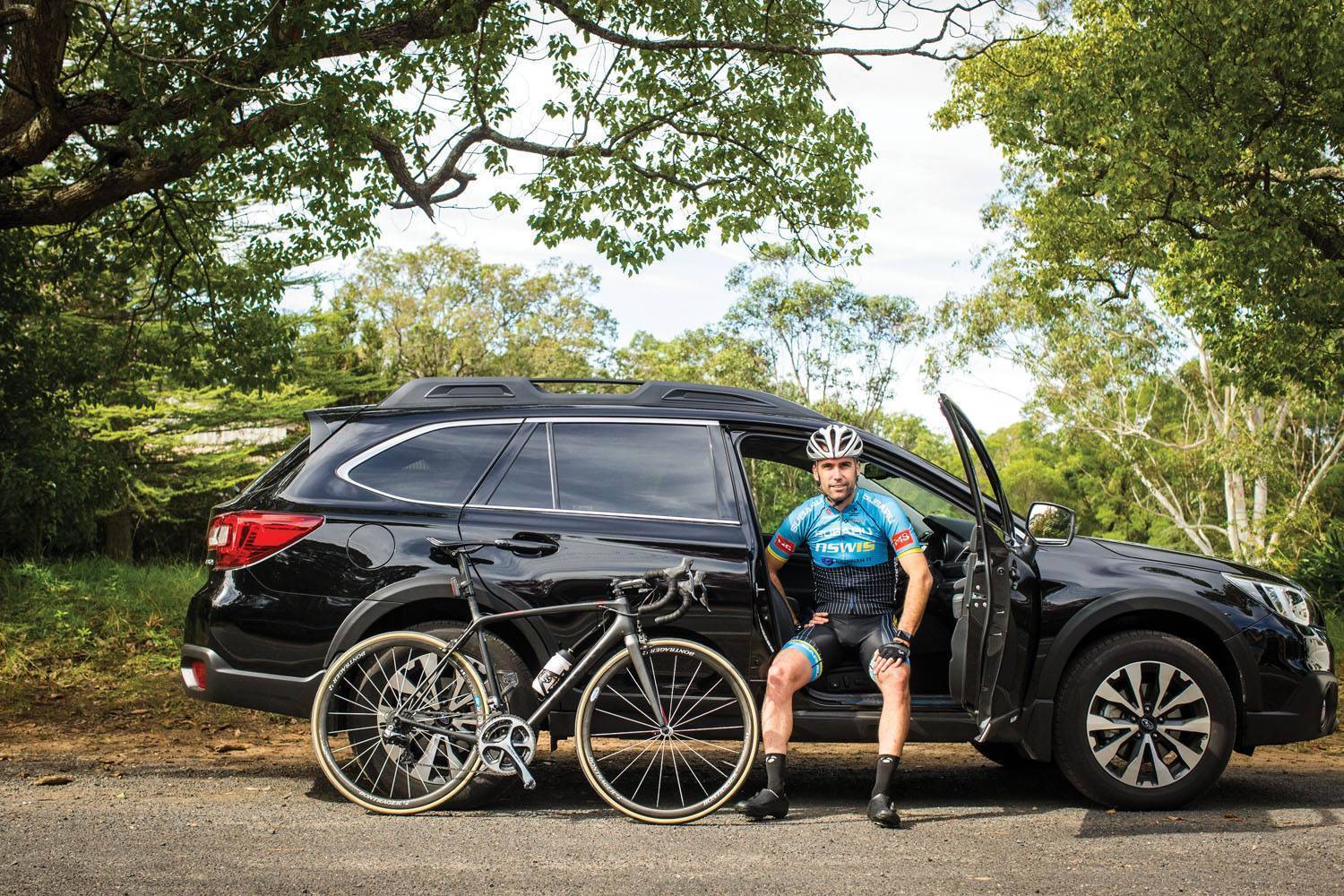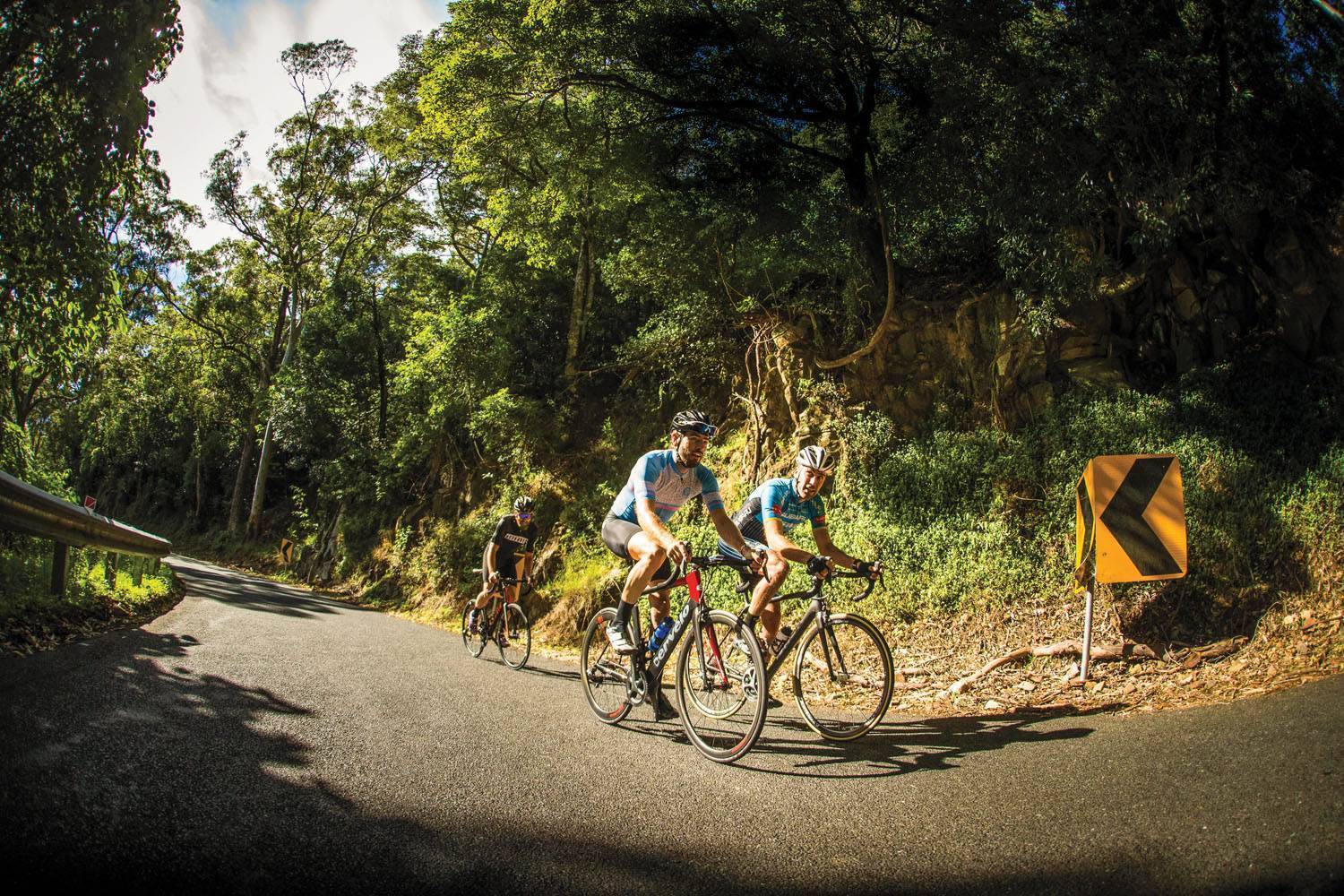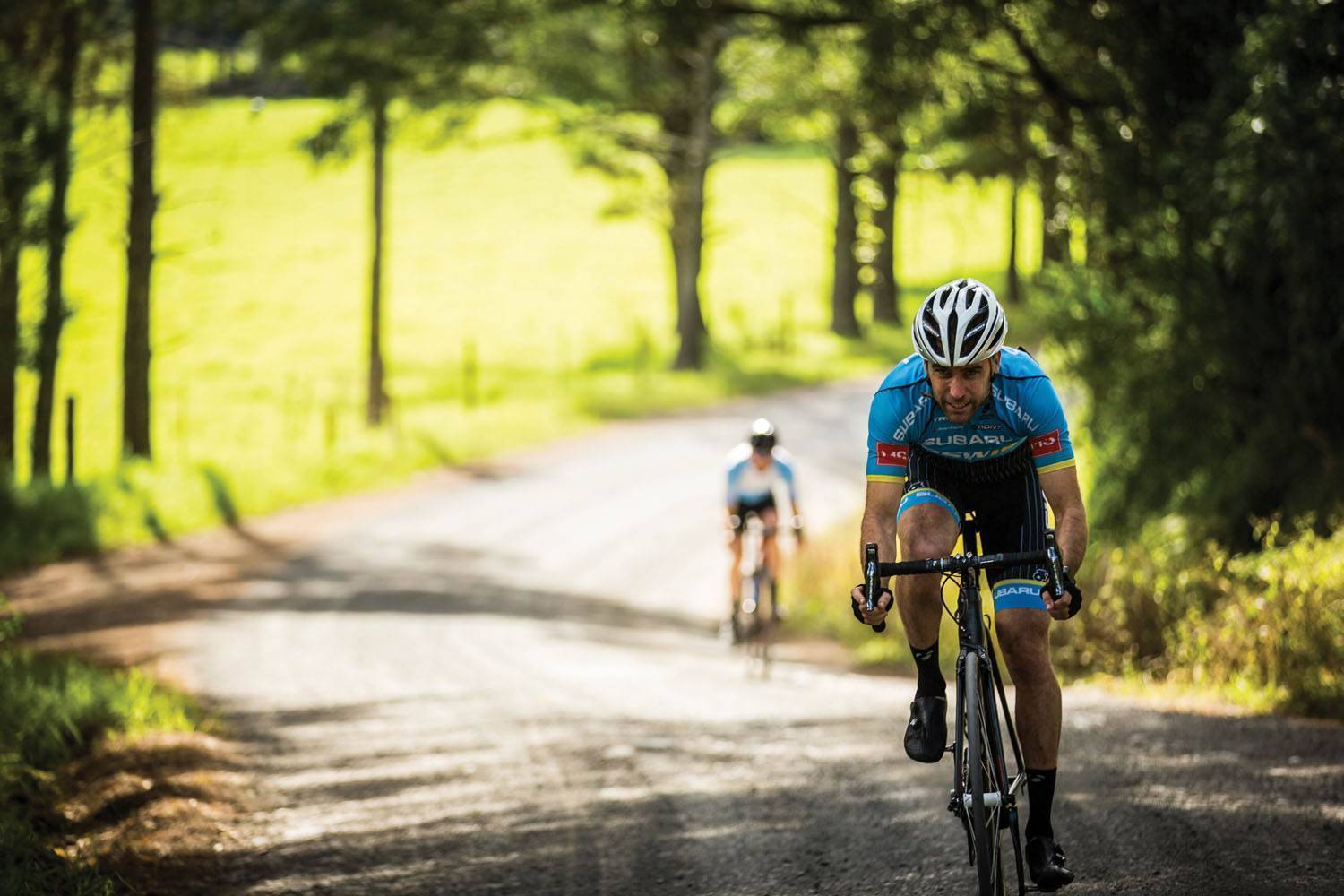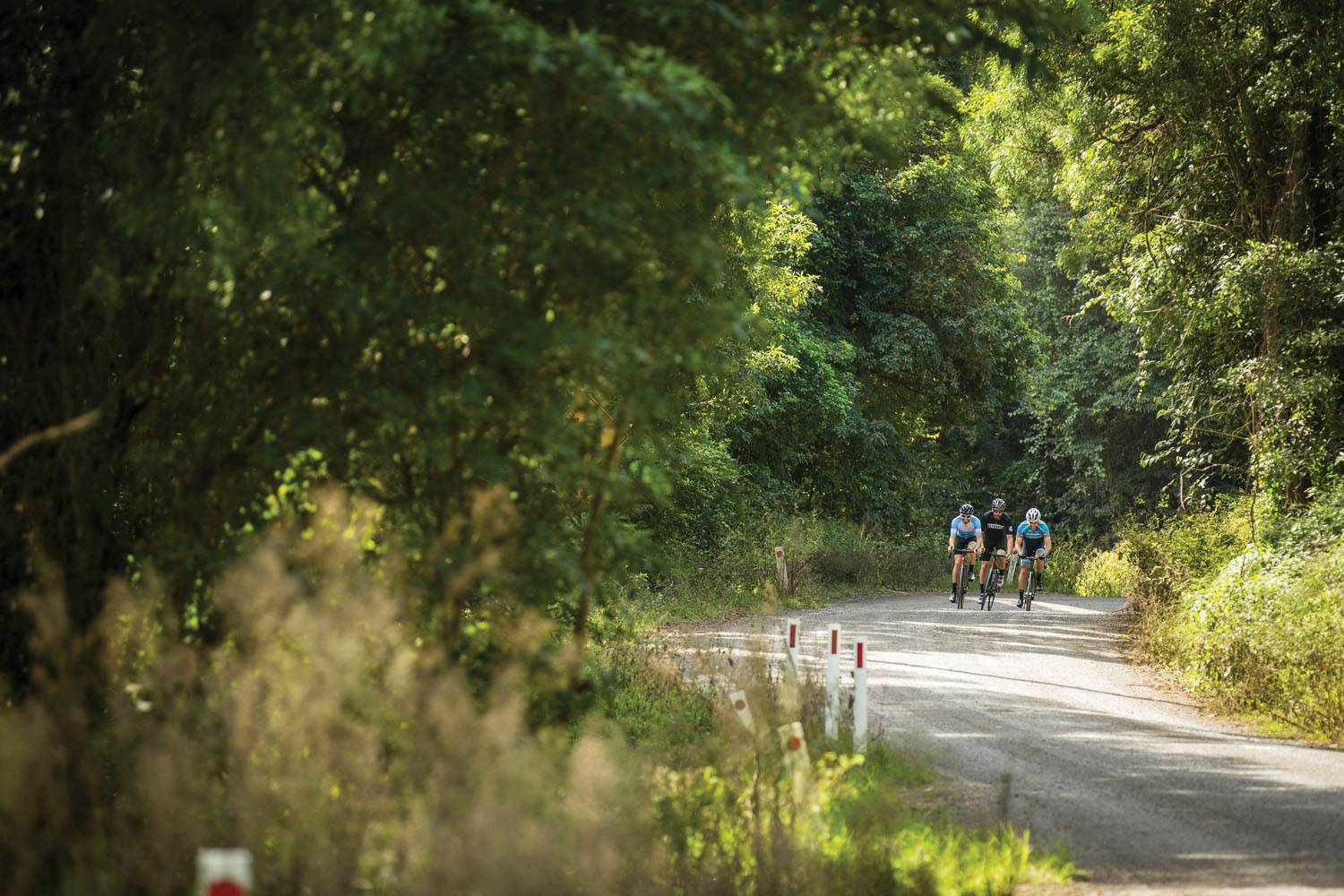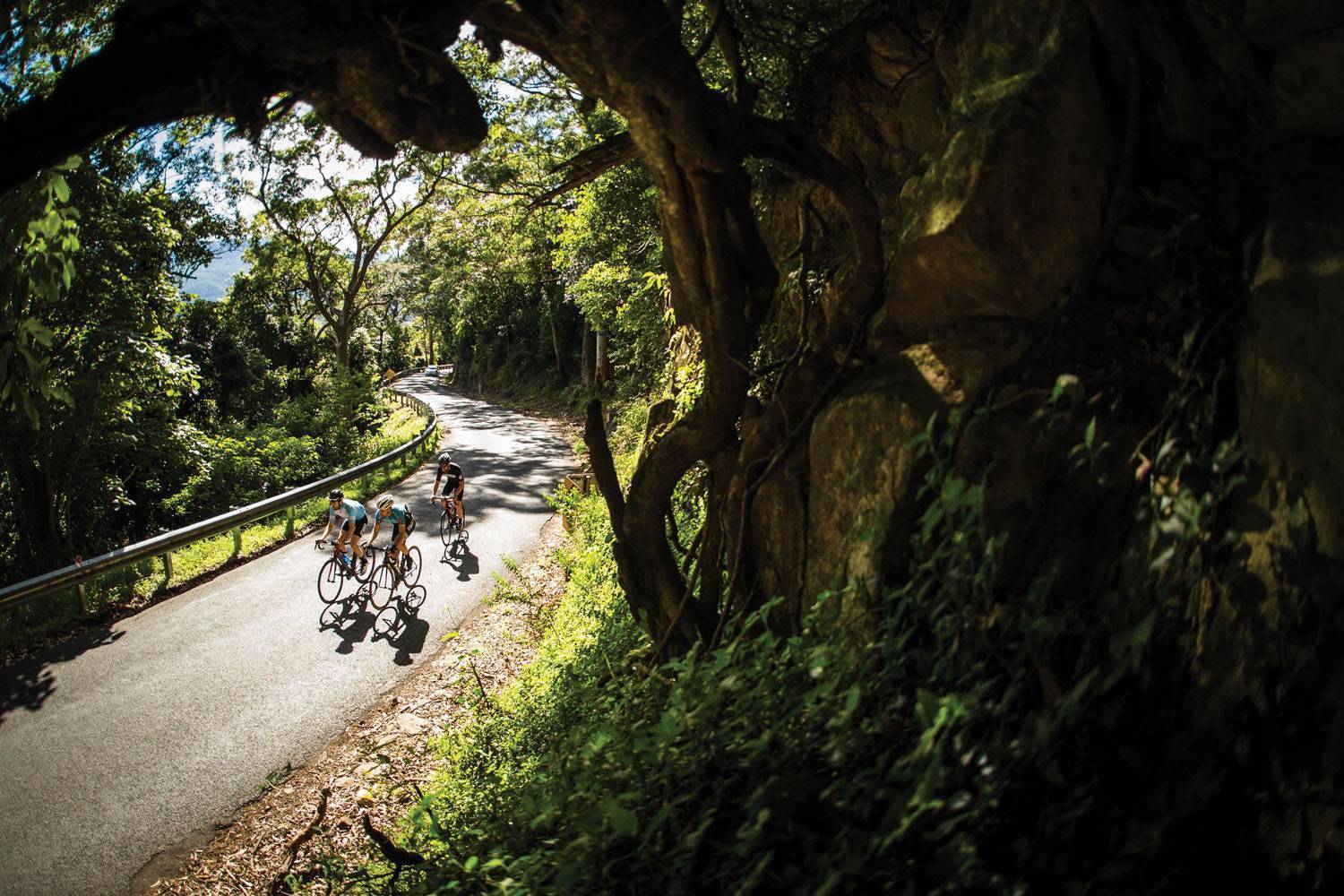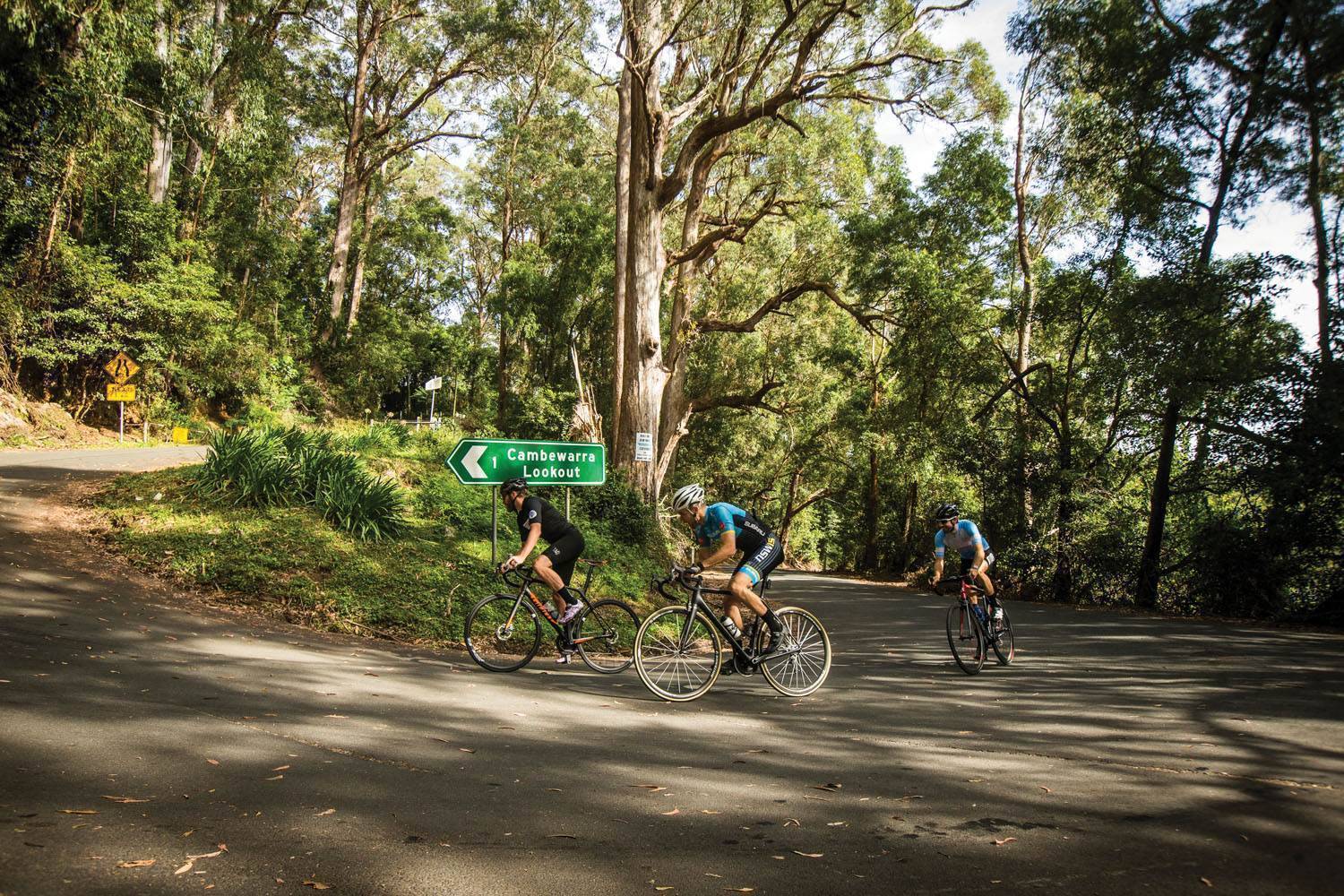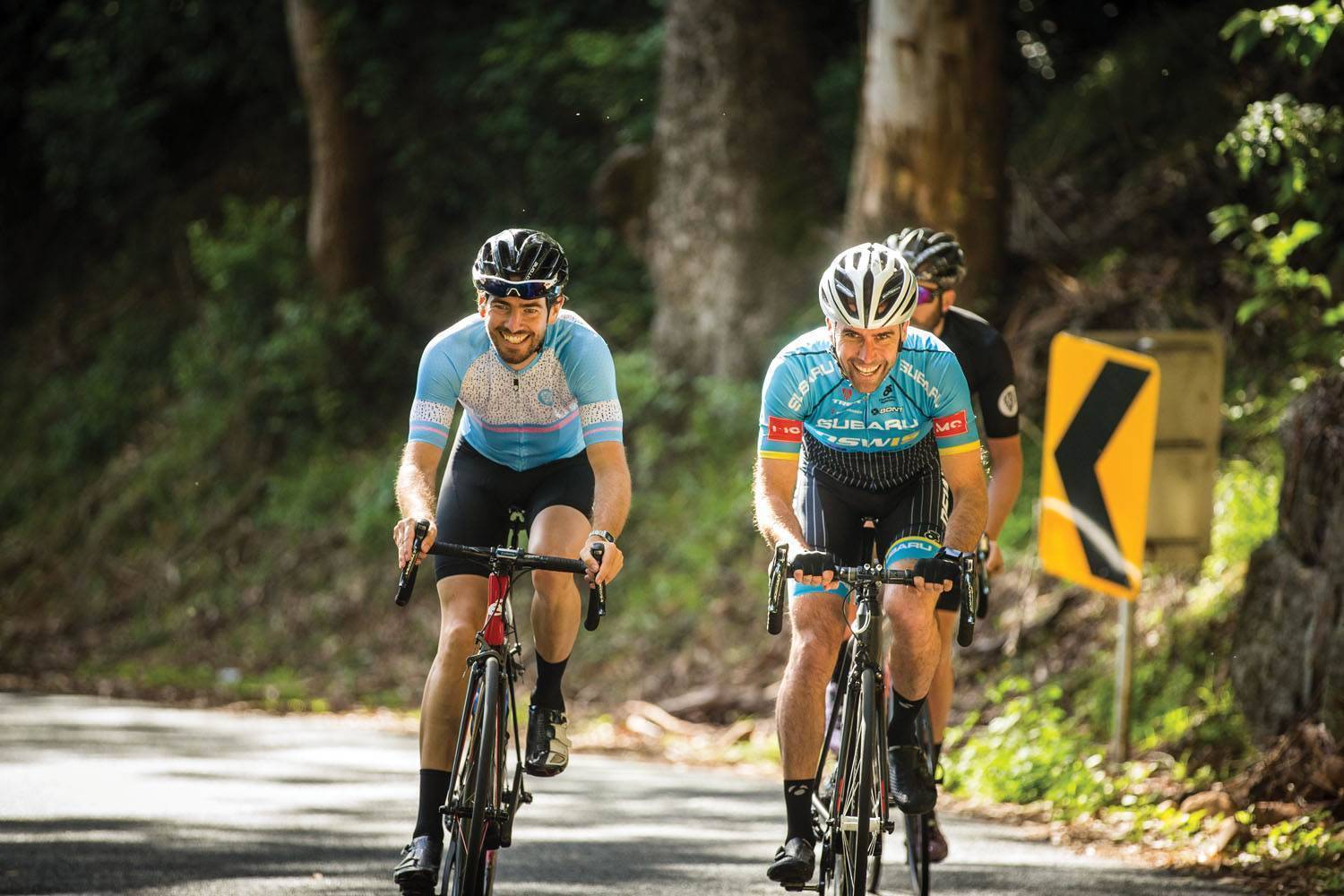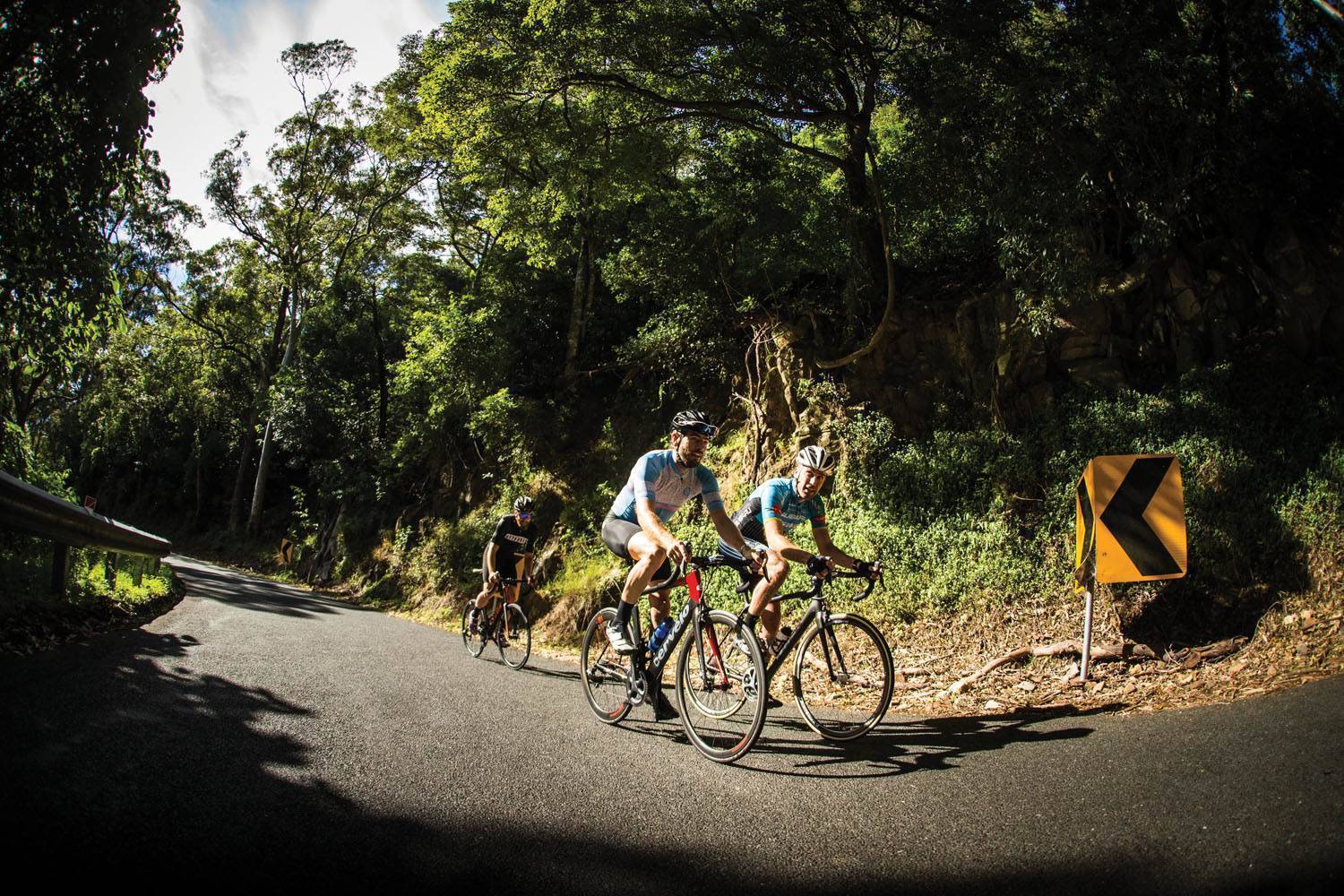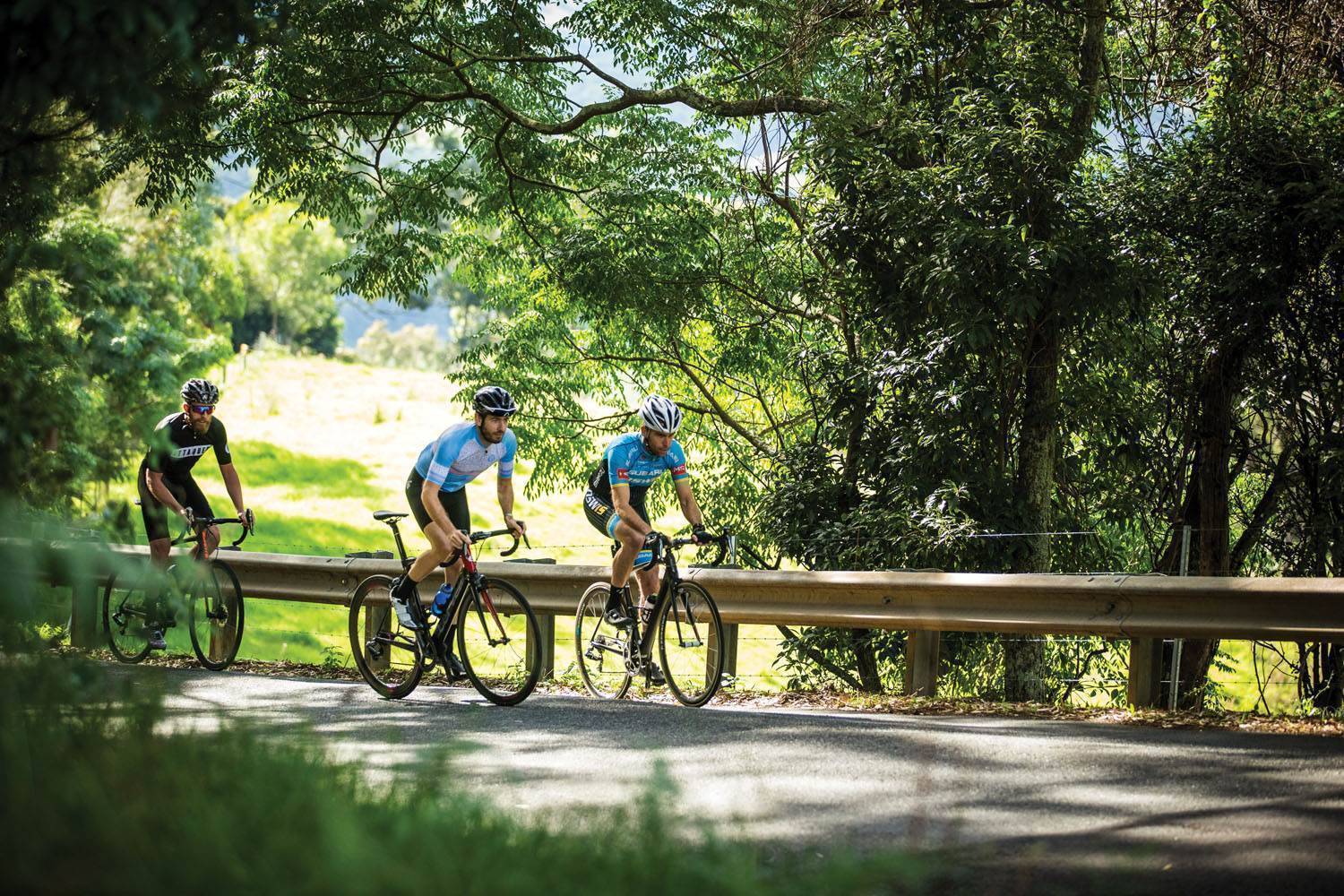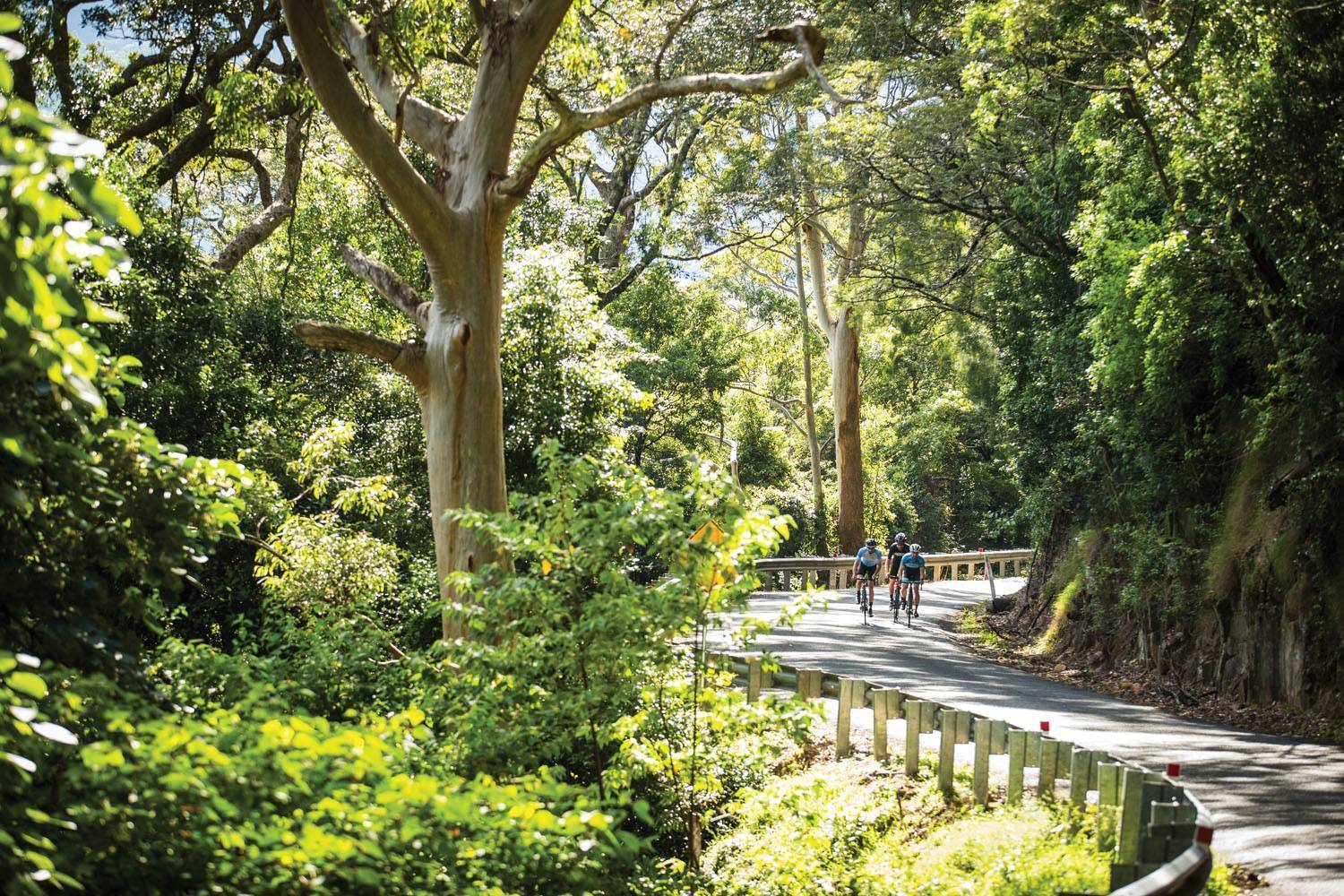 By Richie Tyler Photos: Tim Bardsley-Smith
In the pantheon of Australian cycling history, Bradley McGee left few stones unturned during his 15 year competitive career.
Numerous Australian track titles punctuate his Olympic, World and Commonwealth victories in the team pursuit, as well World and Commonwealth wins in the individual version of the discipline. On the road, his performances were just as impressive as he became the first Australian to wear the leader's jersey in each of the three Grand Tours - the Giro d'Italia, Tour de France and Vuelta a Espana.
These days, McGee's riding is generally restricted to midday "hot laps" of the mountain bike track that weaves its way around his property in the Kangaroo Valley, two hours south of Sydney.
We meet in Berry, a picturesque town which belies its proximity to the Pacific Ocean only a handful of kilometres away. As myself and photographer Tim chat en route to one of the plethora of coffee shops which line the main street, it's quickly clear that Bradley McGee OAM, is happy to be called Brad.
With almost 10 years having past since his final professional race for Team CSC, there's no urgency to get on the bike as we sit down to discuss the differences between the Southern Highlands and southern France, where McGee lived for much of his nine years in the peloton.
"My brother Craig and his wife moved here into my place while we were still in Europe. They managed things and upgraded it," the 41-year-old recalls. "During the off-season, it meant that we were all under the one roof, but it was only for a month at a time. Eventually, they caught the bug and moved to Robertson just down the road."
His laid-back demeanour belies the fact that McGee is a very busy man. He currently leads the New South Wales Institute of Sports (NSWIS) Cycling program as Head Coach, simultaneously serving as the National Elite Men's Road Director.
The latter role sees him return to Europe to keep tabs on the form of riders who are up for national selection for the World Championships in September and next year's Commonwealth Games.
"I still travel to Europe with my national role. When I moved back for the NSWIS role I thought, 'Right, cut the passport up, I'm done, I'm ready to start the next chapter.' But within six months I was back on the road in the national role. It was a temporary thing at the time, and then that stuck, so I'm overseas
twice a year."
As we head out of the cafe to grab our bikes, McGee admits he doesn't spend much time riding on the road these days, preferring instead to tackle the mountain bike track he and his brothers built. In fact, he meets us following an evening spent wearing a head torch and repairing a couple of bridges on the trail, which had been damaged by recent rains.
The mountain bike trail isn't just for McGee's enjoyment. It seems members of the NSWIS development programmes will be spending an increasing amount of time aboard knobby tyres when they venture south from Sydney.
"We like to use this place. One, because it's my place, it's cheap," he says with a laugh. "More importantly, we like to use the mountain bikes a lot to improve skills. Especially if the weather's bad, we can just grab the mountain bikes. And we're even now starting to schedule in the MTB sessions because of the skills practice they allow you to do."
Rolling out of Berry, thoughts quickly turn to the robustness of our cardiovascular systems. Brad is several kilos north of his Tour de France race weight, not that I can talk. While the gradient brings brevity to our conversation, there's just enough breath left over for friendly banter.
The steeper pinches on Berry Mountain leave every man for himself. But as we emerge from the treeline to a stone fence reminiscent of the better kept sections of Hadrians Wall, I have a chance to ask what changes Brad's noticed in the job description for professionals since he was racing.
"These things have changed everything," Brad says, motioning towards his phone. "Towards the end of my career social media was coming in. There was a lot of resistance from the older boys in the peloton. Their mentality was, 'We're bike riders, we win races, you arrange sponsorship from that'. It's completely changed now. As a rider, you've got to factor that (satisfying sponsors) into your daily chores. That's a whole other element of being a professional."
The discussion continues as we crest the Strava KOM at the top of Berry mountain. Riding along the ridge line the trees open up, providing views west to the heart of the Kangaroo Valley, and east to the ocean. It's a glorious view, and a reminder of the joys of riding a bike.
"These days, I reckon it's flipped a little and the bike is the sanctuary," says Brad of the constant attention heaped upon professional riders. "When they're out there doing their thing on the bike, and racing, they don't need to worry about everything that's going on around them."
We roll onwards, turning left onto Tourist Road until we reach a sign that indicates the Cambewarra lookout. By riding up from Berry we've given ourselves a reprieve from the brutal opening 7km of the Cambewarra climb. Still, we face a final one kilometre slog at around 12% to the top, but we're rewarded by a stunning vista which gives us perspective of much of the coastline between Kiama and Jervis Bay.
It's clear talking to McGee that his career on the road, and his career since, have given him a unique perspective on the role and demands placed on elite athletes. Having spent all but the final year of his racing career at Francaise de Jeux, McGee joined the Danish squad CSC for one season before taking a seat in the car behind the peloton as one of the team's Directeur Sportifs. After serving his apprenticeship with Bjarne Riis he returned to Australia to change tack.

"I took the NSWIS role because, one, those roles don't come up very often. And two, the amount of personal development you get in the pro world is very limited. It's an environment where all the knowledge is being regurgitated within that world," he explains.
"Back here in Australia, it was almost a flood of personal development opportunities. I'm really relishing my national role. I haven't written off rejoining the pro world, it may be something I go back to somewhere down the track."
We remount our bikes and begin the descent down Moss Vale Road. Descents flash past quickly in this part of the world. On weekends the roads are filled with cars and motorcycles. Generally everyone moves at a respectful pace, enjoying the fresh air and, for the most part, nicely cambered corners.
Reaching the bottom, it's not long before we're on the path to Kangaroo Valley. We reach the iconic Hampden Bridge, which traverses the span of the Kangaroo River.
Brad spots a mate in town who has helped him run team building courses for NSWIS athletes, based loosely on the commando-style courses he and his fellow CSC riders went through. As we reach the river he recalls dropping squad members off one evening with kayaks as part of one of the exercises. The outdoor exercises have been dropped from the schedule for the past couple of years, but Brad's eyes light up when he indicates that he's keen to see them reintroduced. He knows they work and he loves a challenge, especially outdoors.
Another challenge he relishes is leaving Australian cycling in better shape than he found it. Some might argue that his results during his own career were enough of a contribution, but he admits as we roll through the Kangaroo Valley that for him, his work isn't yet done.
"There's no way I could do this job in any other country," he says. "From my way of seeing things, I see it as a form of national service. And nothing gives me more motivation than that. I couldn't be more motivated to do my job anywhere other than Australia."
Brad's attention to his role in shaping the future of Australian cycling is as acute as his understanding of where the pride that exists in the Australian jersey came from. He admits that on his return to Australia from Europe, he was given a reminder of the special atmosphere that has existed in the Australian men's road team since a very particular campaign back in 2002. A campaign he himself was a part of.
"If you look at the National men's road team as a specific example, the culture of that team really kicked of in 2002," he recalls. "We went to the Worlds in Zolder, 12 guys. Nine riders now is a big team, imagine 12 guys, it was unheard of. Just three years earlier I'd gone to the Worlds and I was one of three riders. I was a neo-pro and Henk Vogels was our best rider. I did what I could to help him."
"By 2002 we had 12 big pros, and it was massive. There was such a connection, because we thought we could win the thing. Robbie (McEwan) finished second, Cookie (Baden Cooke) was 6th or 7th, and Stuey O'Grady was up there too. That was when it really hit home. It was intense but it was such a good feeling. It was all about supporting one another for Australia. And that's only grown since."
It's a sense of pride in the national jersey that Brad is working hard, and methodically, to develop. Indeed, it wasn't all that many years ago Caleb Ewan would have been making the pilgrimage to the Kangaroo Valley as a member of the NSWIS program. I imagine him wrestling with a kayak in the river below us. Quite a contrast to these days, as the 22-year-old bumps elbows with the likes of Andre Greipel and Peter Sagan.
As we turn back across the Hampden Bridge, I ask Brad whether he thinks much about legacy. It's clear from his response that he feels he has a chance to help others achieve more than he himself did during his storied career. And it's a responsibility he's taking as seriously as his own attempt at Olympic gold.
"Oh, absolutely. It's all about the handover. By the time I left Saxo (as DS) I was able to leave because I felt it was in a better place organisationally than when I started," he said.

"It was at a point where someone could step into the role I started and say, 'Yeah, I get this', and then take it to the next level. That's the same approach I'm taking here with NSWIS and the national role too."
Moss Vale Road leads us back to a left hand turn into Kangaroo Valley Road. After a kilometre or so, we come to another left hander. Brad's been talking about the gravel stretch of road on Wattamolla Road with excitement for a couple of hours now.
Around 15 months earlier he and his brother had decided to grab their bikes and put together a fairly epic combination of climbs en route to the pub to celebrate Brad's 40th birthday. The McGee brothers all share a reputation for having been great riders at one point or another.
On that occasion, though, his brother looked in pretty bad shape when he hit this section of their designated course. McGee chuckles at the memory, but assures us that all members of the party made it to the venue to toast the celebrations.
With only 10km or so left to get back to our starting point, it seems we're going to arrive back in town in better shape than Brad's brother that evening. It's clear, however, that the strong sense of brotherhood that he shares with his siblings must have overflown into his incredible success as a cyclist, and now as a nurturer of talent.
"If we don't have that sense of legacy built in, we could lose all that beautiful work to build the pride in the national team. That's a process we're going through now to protect that," McGee explains.
As we unclip, there's a sense that the future of Australian cycling is in safe hands.
---
The route
The ride out to Cambewarra via Berry is popular for cyclists of all abilities. It provides plenty of challenges, which are richly rewarded by the stunning views and lush terrain.

We left Berry via Berry Mountain, yet this could be traded for (or added to) a climb out of Cambewarra Village. We turned left after descending Moss Vale Road from Cambewarra Lookout, which took us directly to Hampden Bridge, an iconic feature of Kangaroo Valley. There's plenty of options for refuelling here, including multiple pie shops.
We retraced Moss Vale Road in order to access Wattamolla Road from the west. From Woodhill, it's a 5.5km descent to reach the outskirts of Berry.
A shorter option: If you're visiting Kangaroo Valley, there's no point trying to avoid climbs. By starting in Cambewarra Village you can skip Berry Mountain, or vice versa. But either way, the only way is up.
The visit to Hampden Bridge can always be achieved later via car, shaving some 25km off the overall ride distance.
Starting in Berry is recommended, as you're guaranteed a downhill finish and the food and cafes are some of the best in the area.
Berry Mountain Climb
The Berry Mountain Climb is a narrow 6km climb that winds its way up the mountain north west of Berry town. The climb averages a moderate 7% but is punctuated by steep hairpin corners which make it look and feel much steeper.
The steepest of these corners hits over 18% and there's a tale of George Hincapie crashing over the railing whilst descending the hill during the Commonwealth Bank Cycle Classic. His Motorola Eddy Mercxk bike is rumoured to have never been recovered from the lantana below.
The Strava Stats: According to Strava, Berry Mountain Climb compresses its 7% gradient along a 6.3km stretch of Kangaroo Valley Road. This earns it a category 2 ranking.
The segment starts around 2km from the centre of town, just before the intersection of Kangaroo Valley Road and Bundewallah Rd.
The bulk of the elevation gain is achieved in the first 3km, flattening off significantly as it reaches Ben Dooley Road, and transitions into a final 3km stretch with a few short 7-10% rises for good measure.
Cambewarra Lookout
The approach from Berry means only capturing the final 0.5km up Cambewarra Lookout Road. However, this final stretch is delivered at an average of 12%. Whilst the view from the top is hard won, it's well worth it.
The aptly named The Lookout provides refreshments whilst you survey the stunning views across and down the southern coast. On clear days you'll be pointing out coastal towns 50-60 km away.
To really earn the view however, you'll want to approach the climb from Cambewarra Village, which lays approximately 10km south
west of Berry.

The Strava Stats: Approaching the climb from Cambewarra Village will take you up a 7.1 km climb which averages 8%. The segment starts as soon as you turn right on to Moss Vale Road and can be broken into three sections.
After a relatively easy opening kilometre, the gradient surges. For the best part of 2km your computer will tell you the gradient is between 9-16%. You'll get a couple of hundred metres reprieve before the road pitches up again for the second section.
Here the gradient mimics the first but stretches for almost a kilometre longer. It's as much mental as it is physical. Corners are just sharp enough to hide what's coming next. A broad switchback corner 4.5 km into the climb tells you that you have 1km until the road points downwards for another few hundred metres.
Then, all that remains is the final 1km push to the lookout. It's steep, but you're buoyed by the fact that the view is only a few minutes away, and the road home is downhill.
Wattamolla Road
There's nothing particularly challenging about Wattamolla Road, which traverses a 13.5km stretch between Kangaroo Valley Road and the town of Woodhill.
The more common approach to the road is from the Woodhill end, however if you're approaching from the west, you'll travel several kilometres before the road turns to gravel. The fun of this impromptu off-road section lasts for a little over a kilometre.
The dust of the road stirs up memories for Brad. He and his three brothers were reaching their limits at this point on an epic ride they took together to celebrate his 40th birthday. He explains they all eventually made it home, though their chosen rehydration strategy was not one employed during his years as a professional.
The Strava Stats: Watamolla Road presents a point-to-point dash. The 13.5km segment officially starts in Woodhill. A rolling start pitches up and down for 2km before ascending 55 metres over the next 2km.
The road then descends once more to the point where the road begins to follow the course of Brogers Creek. With no gradient to really speak of in either direction it's simply a case of pushing a big gear along the floor of the valley and enjoying the hills that elevate the horizon around you.
The road turns suddenly to gravel, with a few corners providing opportunity to get out of the saddle and push against the gradient, before the road once more turns to tar.
---
Getting there
Kangaroo Valley sits roughly halfway between Sydney and Canberra. Reaching it from Sydney is considerably quicker owing to faster roads. If you're travelling from Sydney, the quickest route is via the M1 and Princes Highway. The 143km journey will take around 2-2.5 hours.
From Canberra, the Federal and Hume Highways will guide you to Moss Vale and from there towards the coast. The trip will take 2.5-3 hours and cover around 200km.
Staying there
With so much incredible riding in Kangaroo Valley, it's well worth arranging a few nights accommodation so you can explore what's on offer.
The range of accommodation options is as varied as the terrain. During warmer months, Shoalhaven Heads, Gerroa and Kiama will provide easy access to the foothills of the Kangaroo Valley, with the added bonus of post-ride swims in the ocean. During the cooler months, look for spots in Berry, Jamberoo, Moss Vale and Robertson. A roaring fire and a glass of red make the perfect accompaniment to tales of lung crushing climbs and heart lifting descents.