Move over France and Italy because Switzerland is becoming the must-visit country for Alpine riding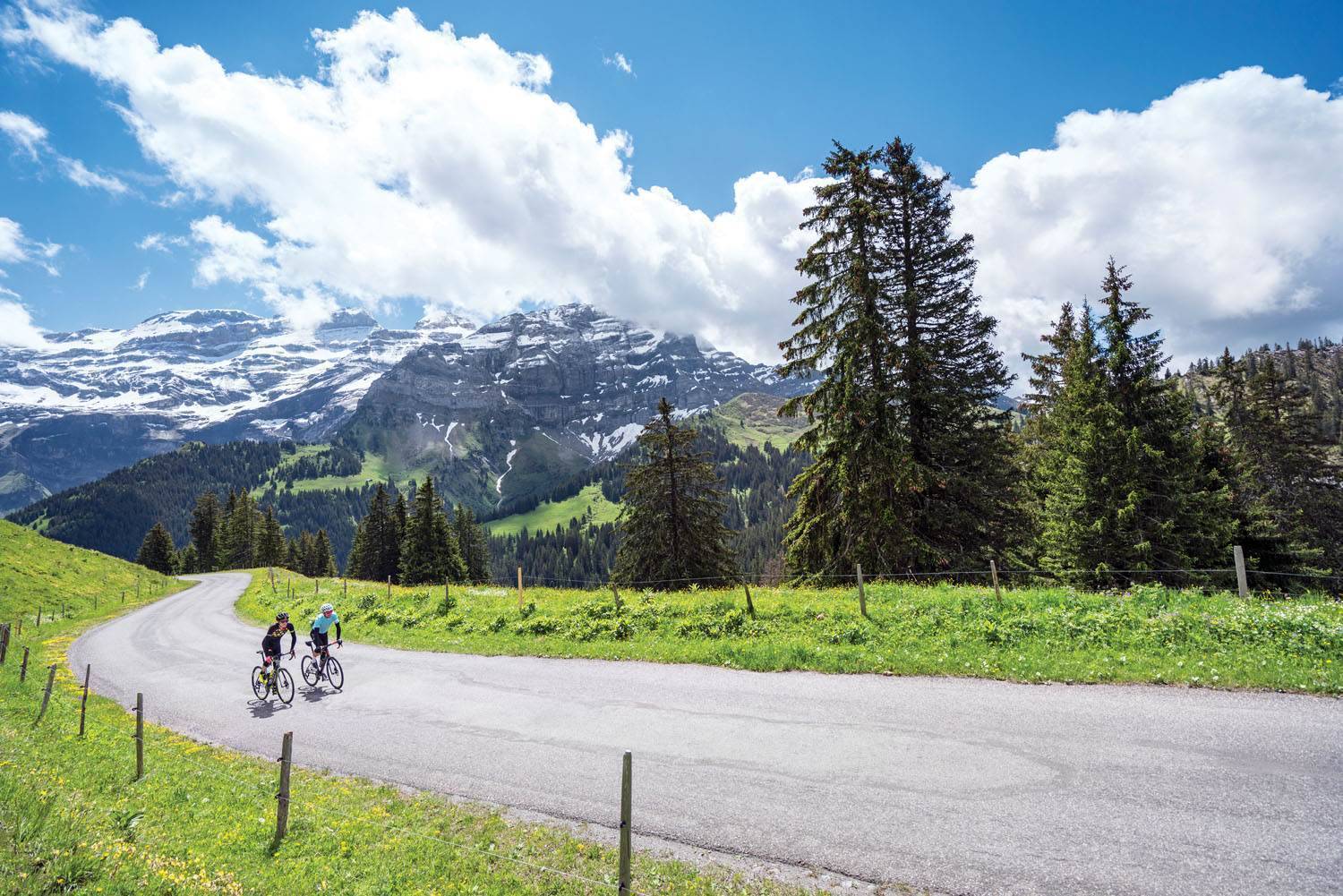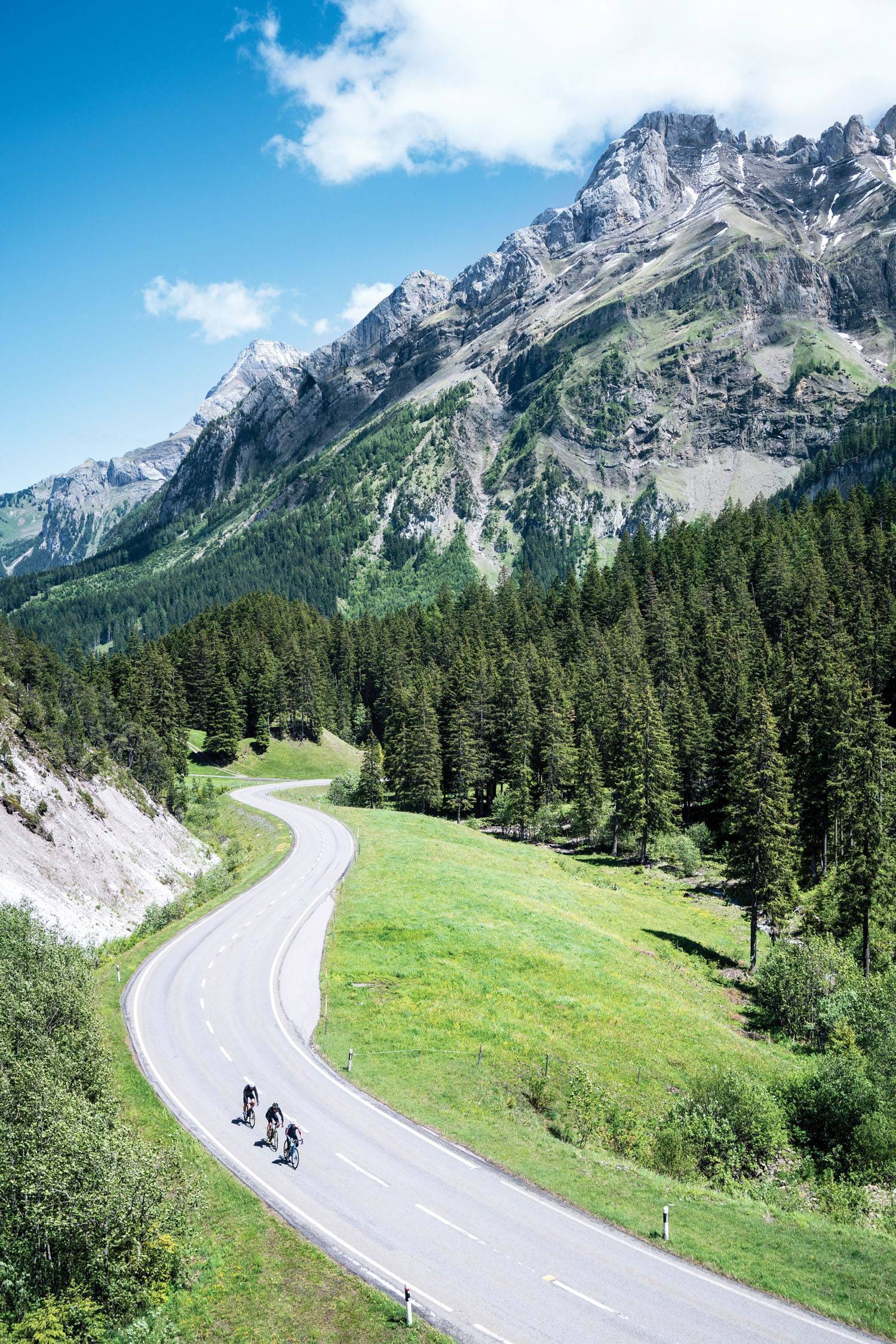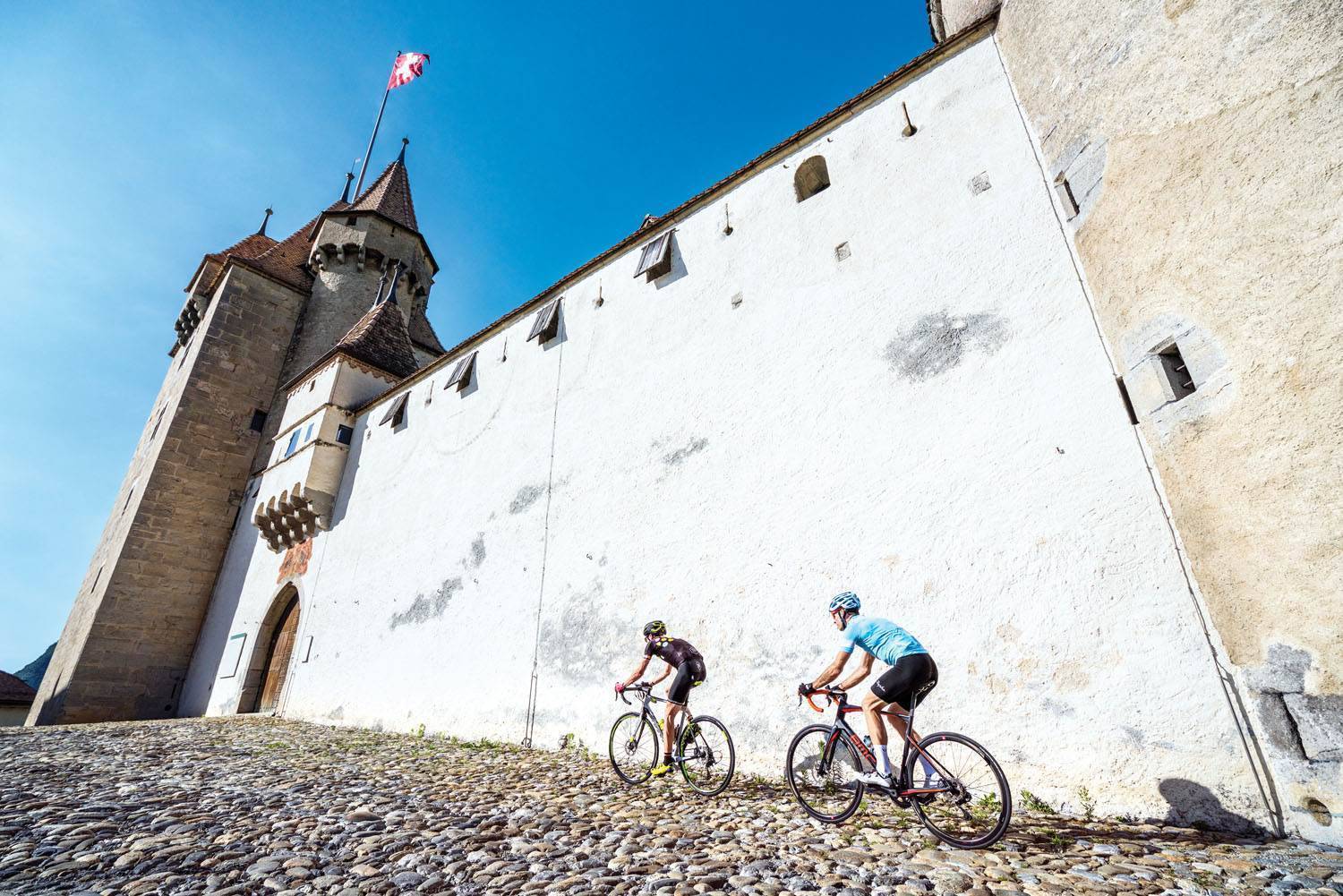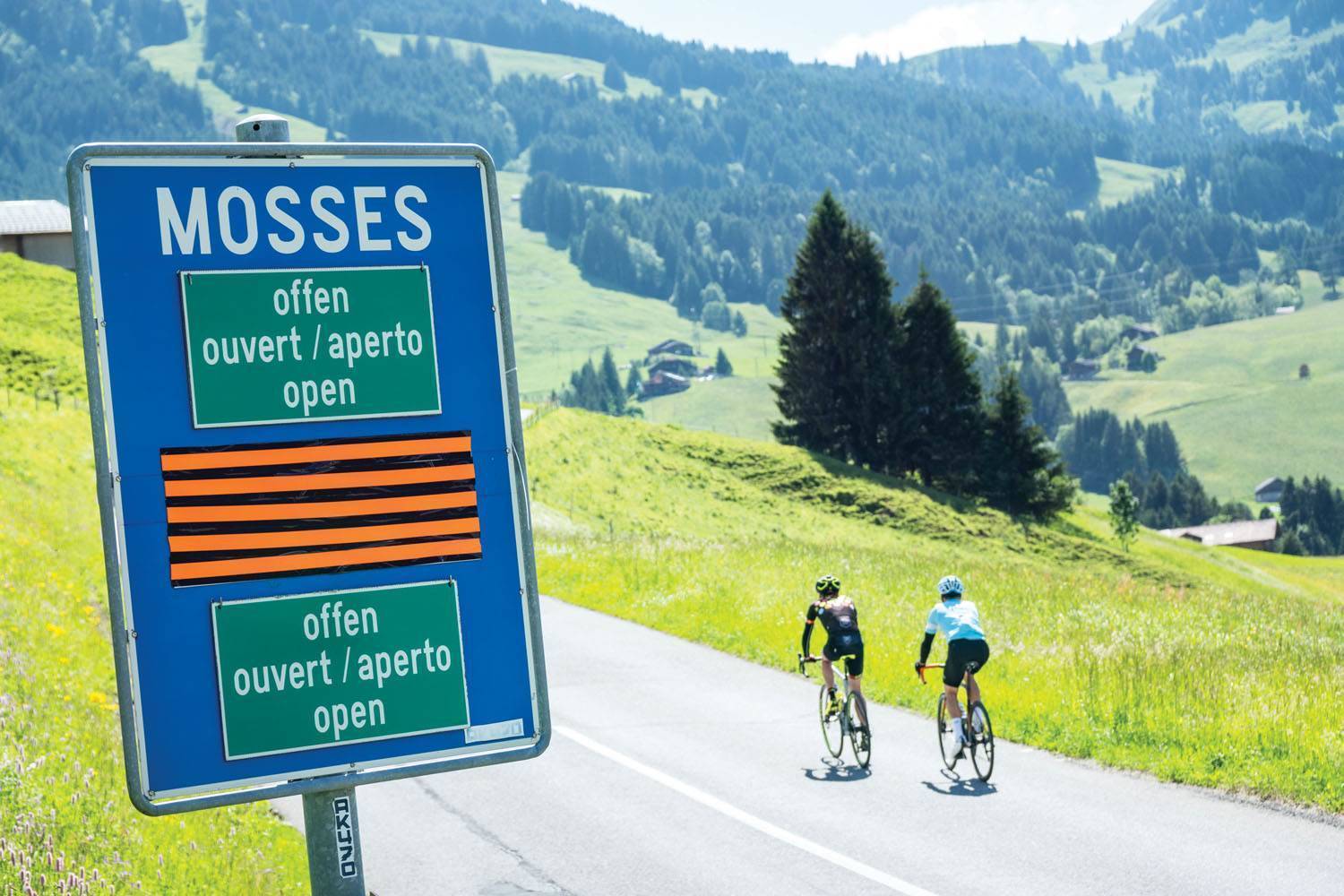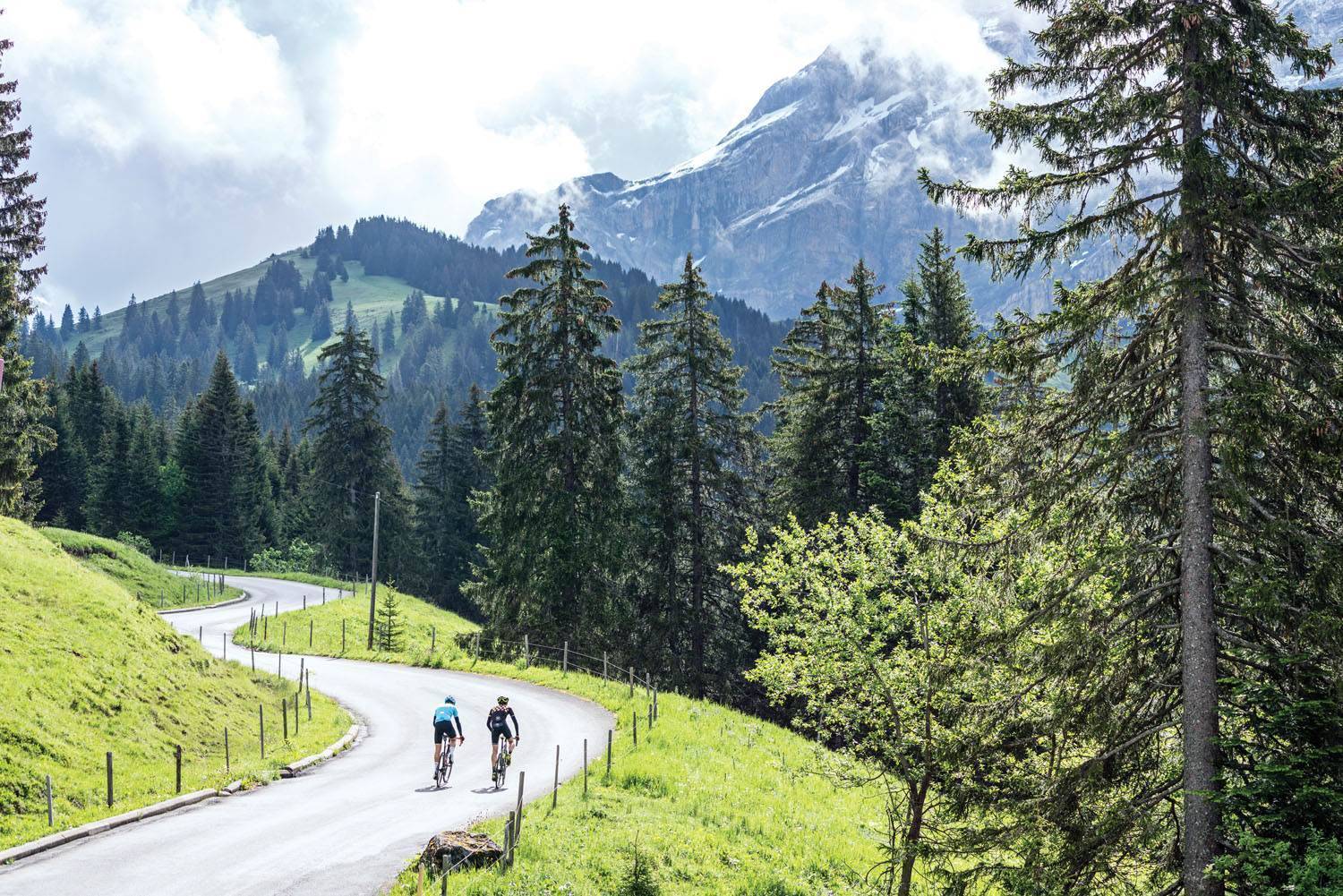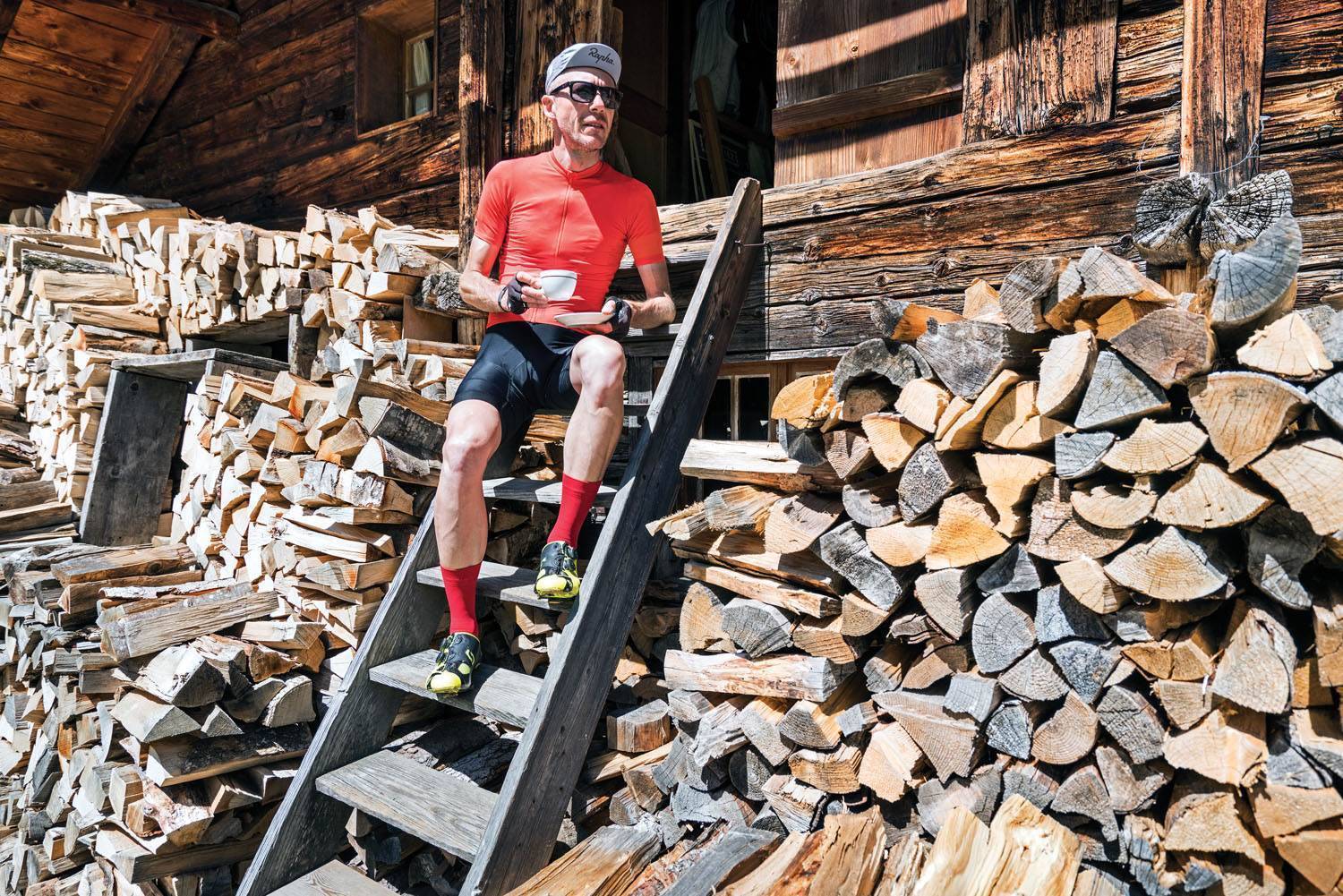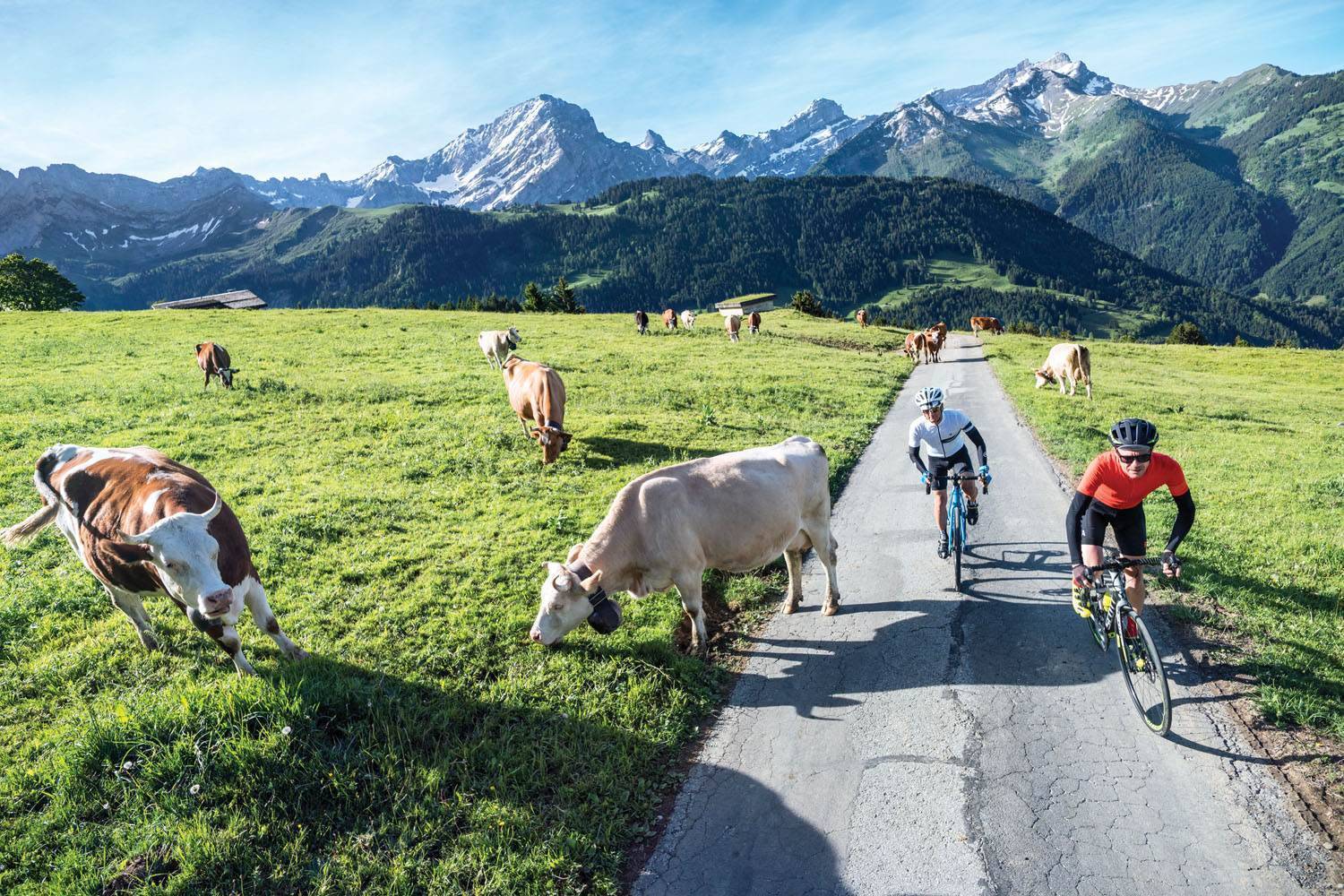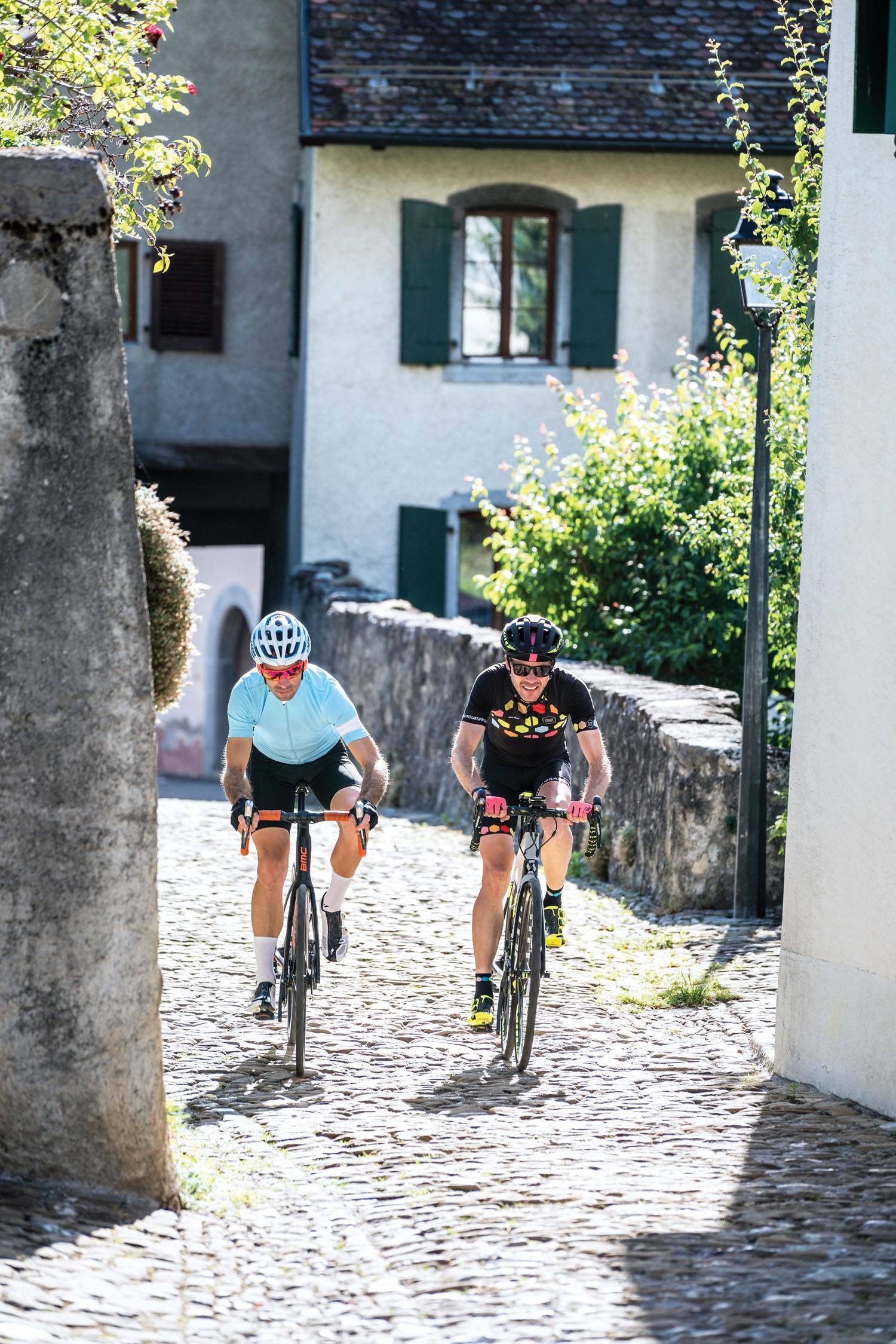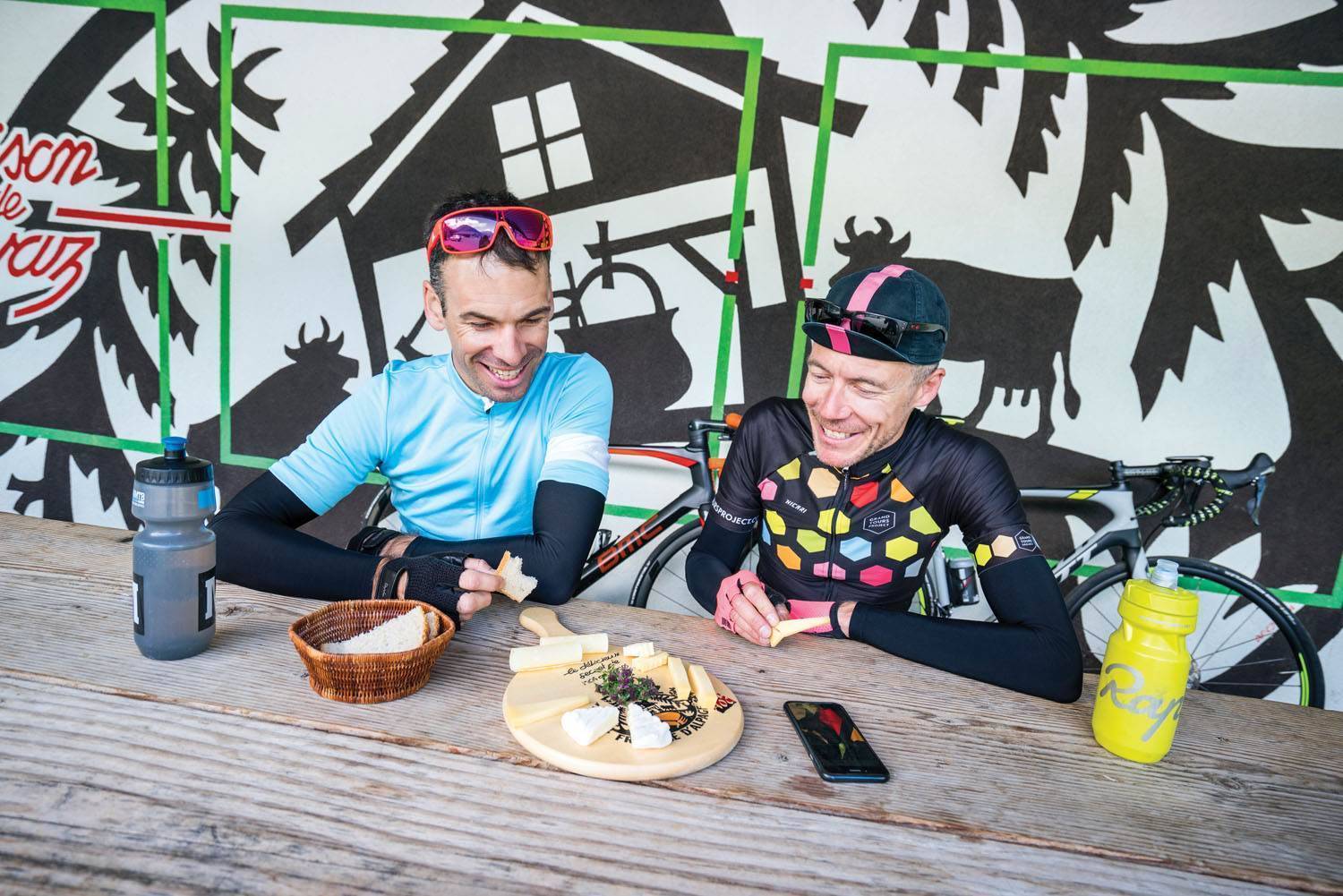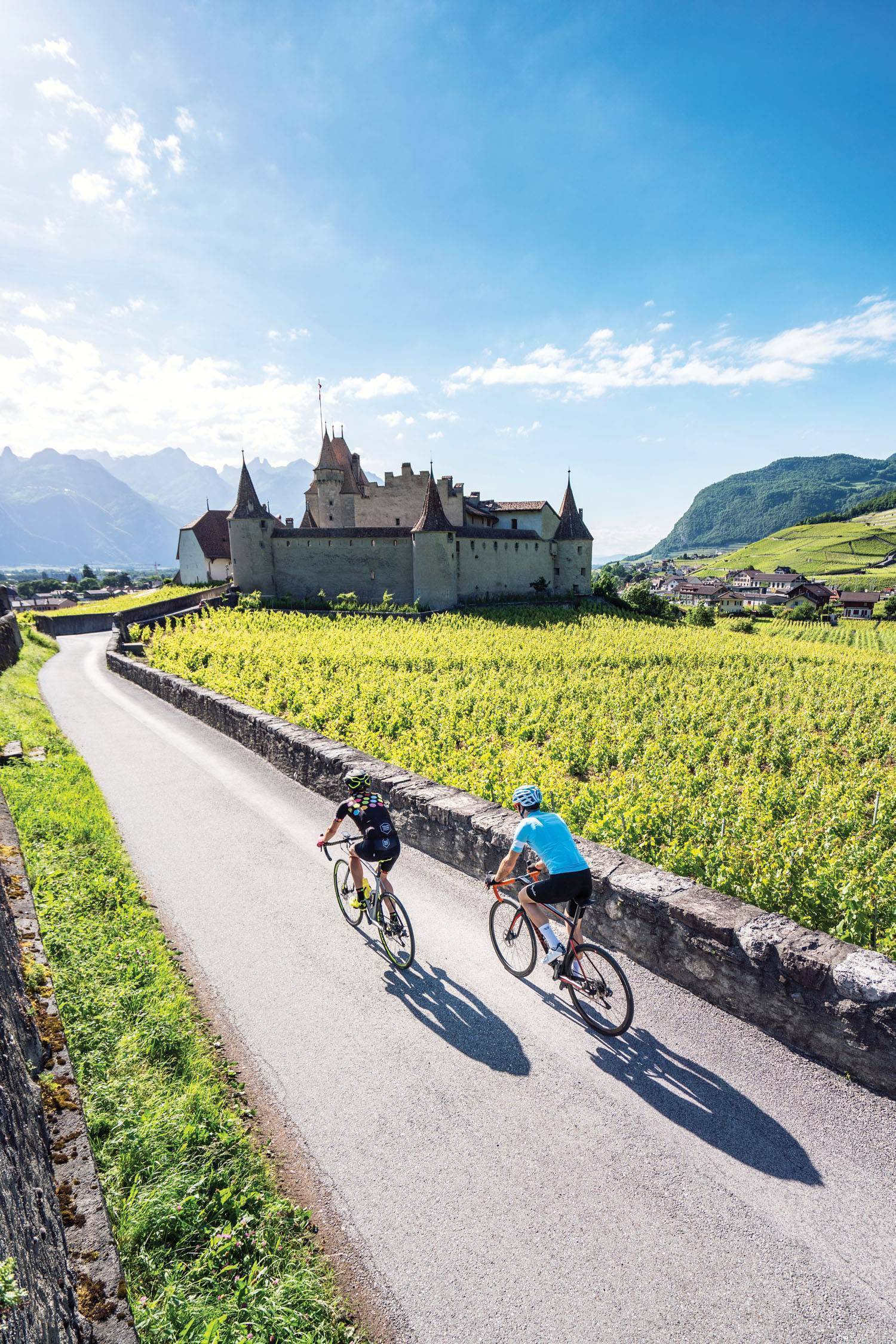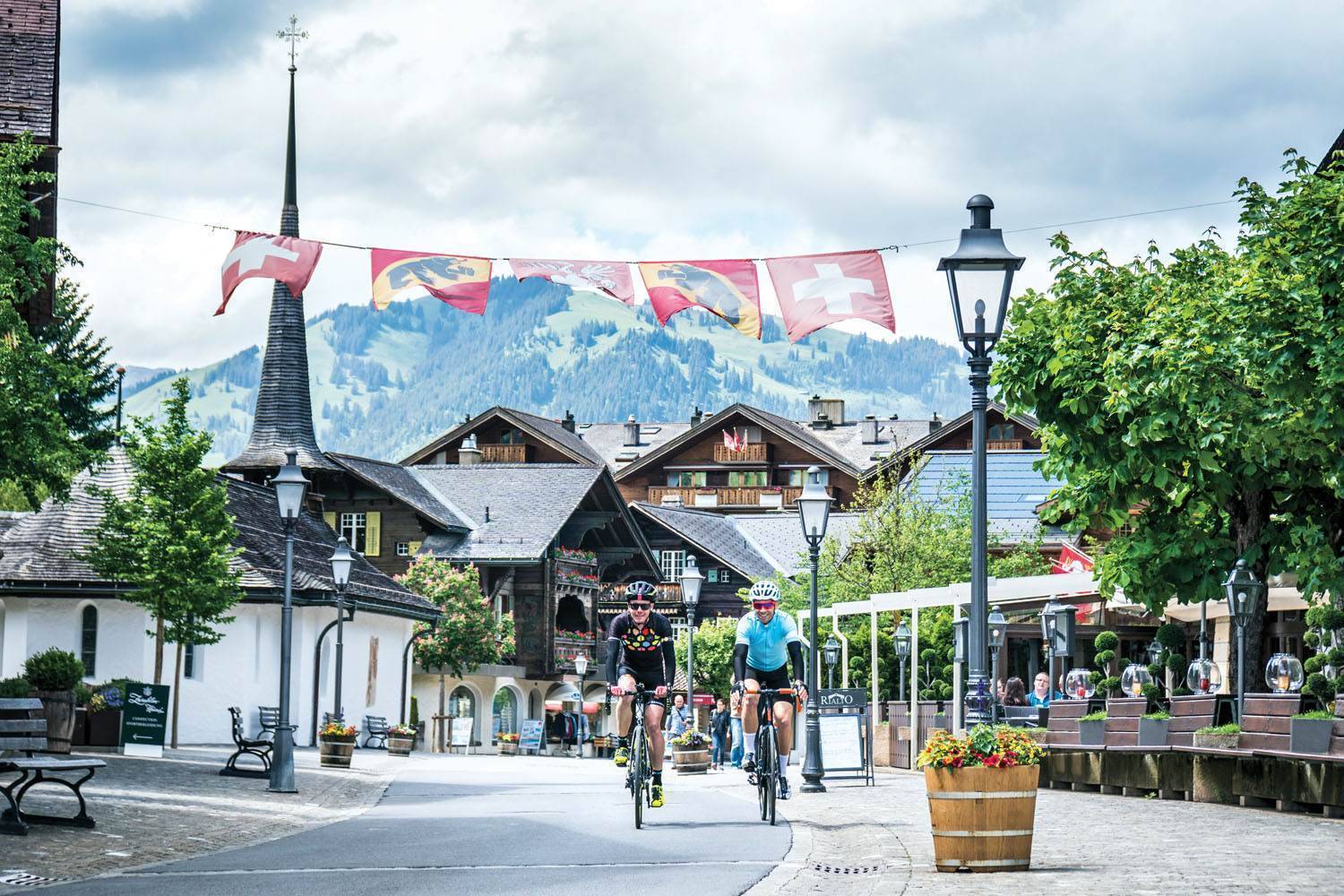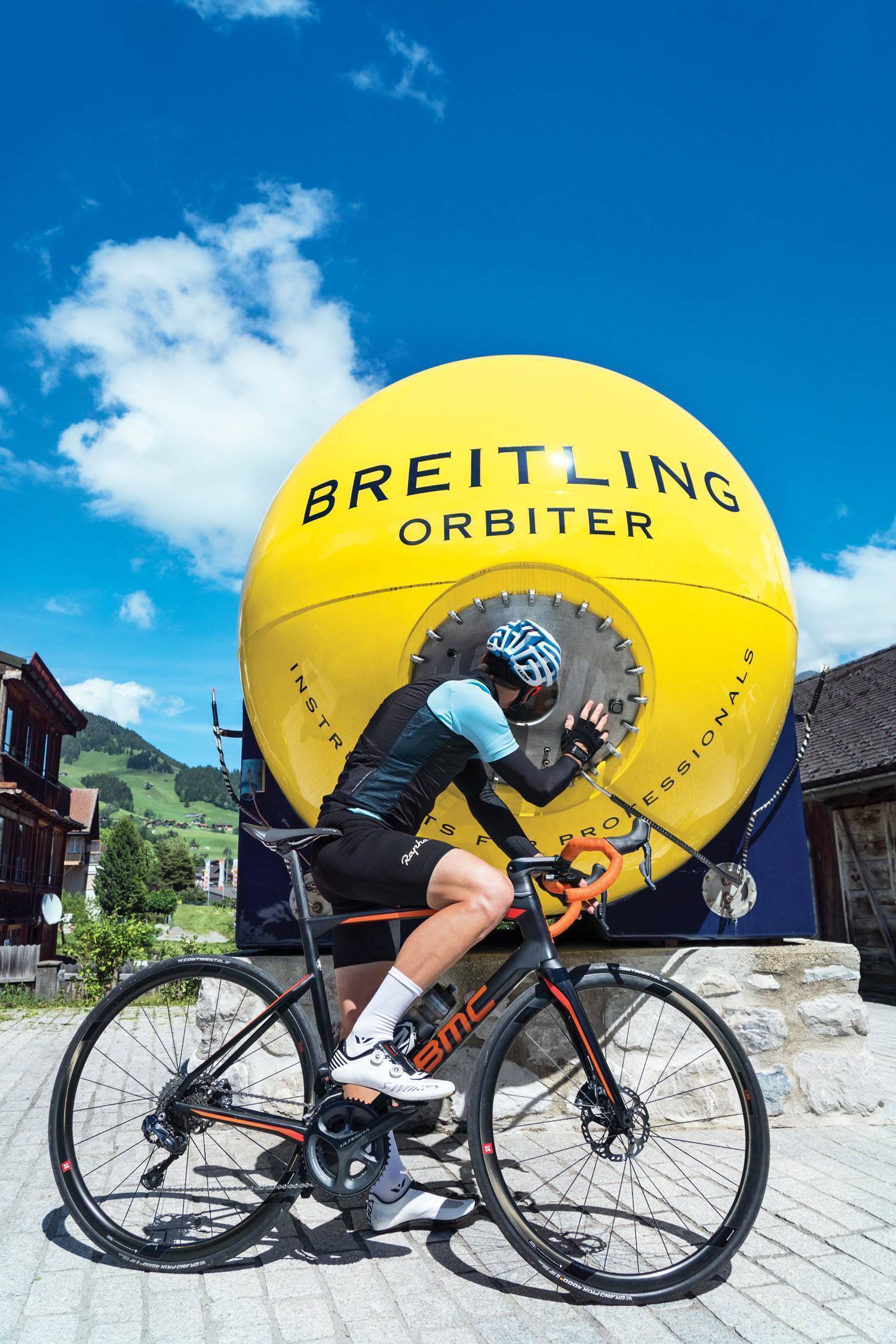 The air is brisk and our breath is visible. The whirring of our chains and the occasional chirp of electronic shifting is all that breaks the silence in the cool Alpine morning. I reach to undo my jacket, as while we are climbing, the workload has me heating up.
A reluctant glance to my left shows that my companion, Alain Rumpf, is remarkably comfortable, with his gilet already open and flapping in the breeze.
I'm in Vaud, the Swiss canton that boasts everything you associate with Switzerland. From the Lavaux vineyards lining Lac Leman, to the high peaks of the Alps, and chocolate box villages, the dairies making local cheeses, ski resorts and mountain chalets – it is all in Vaud.
While many people will venture to France or Italy to ride the famous passes of the Tour de France and the Giro d'Italia, riders often forget that both those races often pass into the Swiss Alps. And with the Tour de Suisse and Tour de Romandie using many of the roads in Vaud, and other Swiss cantons, maybe we should all know a little bit more about the quiet roads of Switzerland.
Switzerland is dominated by mountains, and while the Swiss are masters at tourism, the roads aren't overrun by other cyclists, motorbikes, tour buses and campervans like the Alps in neighbouring countries. Whether it's because there's usually tunnels or rail connections to take instead of mountain roads, or because Swiss cycling isn't as well-known, I can't be sure. But with the immense views that are opening in front of us, plus quiet roads, good coffee, great hotels and fantastic food – it can't stay this way forever.
Rumpf is escorting me on a 108km ride which traces the classic passes of the Vaud Alps. We have almost 2400m to climb and three major passes to tackle, and we start the route in Aigle, the valley below the village of Gryon where Rumpf lives. Aigle is also home to the UCI.
Rumpf has a long history in cycling. While he's now the 'Chief Cycling Officer' at Grand Tours Project, he previously worked with the UCI from when he finished university. As we tackle the climb, Rumpf explains that working in cycling was an ideal job, given his passion for the sport.
"In Switzerland kids are generally very active - especially 30 years ago, but even still today. In 1983 for some reason I started following the Tour de France on French radio. I would listen to French radio every afternoon to the feed from the motorbike and I got totally passionate about cycling. That's the year that Laurent Fignon won his first Tour."
"And then I started riding around home - I lived near Lake Geneva, near Montreux and really enjoyed it. Then the next year my mum found an ad in the local newspaper advertising training sessions for kids every Wednesday afternoon. She said: 'Do you want to try?' and I said yeah, but I wasn't so sure. I was quite introverted at the time and I was afraid that there would be dozens of kids and that I wouldn't be at ease.
But I still went, and there were like three kids, and from week three I was the only one, so I had the coach to myself. I was more in my comfort zone, and it was love at first sight. I started training and racing at kids level, then junior, and amateur."
We climb on, up through the steep ramps of road beyond Aigle as we head towards Gryon. This first climb to Col de la Croix is a monster at over 20km, and while it averages 6% it's steeper than that early on!
"I was at a decent level, won a few national races and studied political science at the same time," Rumpf adds. "I was elite level in Switzerland, and I was dreaming, thinking that I could maybe become a pro, but for some reasons it didn't happen.'
The road narrows to a single lane, as we climb between vineyards, and into the sun as the day is warming up. We approach the small village of Fenalet-sur-Bex, and the road steepens again.
Rumpf says: "I didn't have any idea of what I wanted to do because I'd just been a half-time student and half-time cyclist until then, but I was really lucky because the UCI was based in Lausanne very close to where I lived, and it was just when the UCI started to grow. It was a very small organisation at the time with just three or four employees, relying a lot on volunteers, commissions, etc.
"But Hein Verbruggen, the president at the time, had just been elected and managed to start growing the UCI, to find more money and sponsors and his first step was to hire more staff. I started with a small job as employee number nine at the UCI in 1994 and grew up really with the organisation. I was involved in the admin of road cycling, working with different commissions, until 2001."
We are into Villars, and some flatter roads, negotiating the rails on the road for the small railway that comes up from Bex – an option if you wish to skip the first part of the ascent.
"When the structure of cat 1, 2 and 3 – Pro Tour, Pro Conti and Continental level - started, I was heavily involved in the administration, working with the teams and the riders, to organise all that. I remember being on the start line of the very first women's World Cup race and working at the Sydney Olympics." From 2004 Rumpf worked exclusively within pro cycling, helping the sport to grow internationally by taking cycling to emerging markets.
"The main project was the Tour of Beijing which I was involved with from 2011 to 2014. I went to China a lot and worked on that until Brian Cookson was elected as UCI president in 2013, and he had different ideas. Myself and two-thirds of the UCI staff were not part of those ideas, and it was time to move on."
With the flatter terrain we now pass through Villars, just above Gryon. With a few international schools and commanding views, Villars has year-round visitation. In winter for the skiing and great restaurants, but summer is very popular with cyclists, mountain bikers, hikers and climbers. But it's the cycling that Rumpf is passionate about.
The road is steep out of Villars, before settling at a comfortable gradient. On our right, we look across Taveyanne towards the summit of Les Diablerets, at over 3000m. Looking closely, I can see tiny roads littered through the forests and fields. With just a few hairpins near the finish, we reach our high point of the day at 1778m, on the Col de la Croix.
There's a bus stop, and a tiny car park, and walking and mountain biking trails leading off from the pass. There's also a big view into the next valley, where a chorus a cow bells rings. It's early summer and the livestock are being sent to higher pastures to feed through summer.
We descend, and the feeling of free speed on the 8km downhill is a stark contrast to the past hour plus of pointing our front wheels up hill. I'm riding a BMC Roadmachine 01 and while I've quickly put it into the big chain ring and dropped to the 11-tooth, I've also quickly spun out on the fast descent.
As an endurance road bike it is really stable, handy when I'm riding the descent for the first time! But the road throws up few surprises, with a great road surface and excellent camber in the corners.
Exiting a stand of forest, the road scythes through fields as we approach Les Diablerets. This route would be easy to follow on my own, but it's useful having someone like Alain to point out sights as we travel. And that's a small part of his new role with the Grand Tours Project, which takes groups on guided trips, most typically riding the stages of Grand Tours – just hours before the pro peloton.
"The whole process is amazing. If you want to ride every kilometre of the course before the pros sometimes you have to start before sunrise," he says. "You already have pink arrows on the course, so you follow these and you know that the Giro is going to be there soon, and maybe around 11am or 12pm you see the first police and volunteers on the road. You know the race has started, you know they are coming, so you feel the adrenaline of it."
The village of Les Diaberets is pretty small – we're OK for food and water so we head towards the start of the climb to the Col du Pillon. The chunk of mountain to our right is immense, with a hanging glacier glistening in the sun. The road snakes into the forest, which is peppered with small farmhouses and chalets. Rumpf continues explaining the Grant Tours Project experience as we climb.
"A little bit later you see some road closures and the publicity van overtakes you, the soigneurs overtake you to go to the feedzones, so yeah it's heating up," he adds. "We climbed the Stelvio with thousands of people ready to cheer the riders and as they were waiting for the race they cheered us, that was really fun.
"Towards the end, the roads are empty. As we're an official tour operator of the Giro we have access to the roads, even if they're closed, and you finish just before the race. On the big, big mountain stages with the Mortirolo, the Stelvio, and the Umbrail, we finished five minutes before Nibali and Landa. We had time to get two kilometres from the line, turn around, and they were coming down the mountain. That's the DNA of Grand Tours Project."
It's clear that Rumpf has found the perfect way to share his passion for cycling. I'd consider myself pretty much fully converted already, but even I'm finding myself more inspired! As we're approaching the top of the climb up to the pass, I notice a huge telecabin lifting off towards the top of the peak. It whisks passengers from the pass at 1546m right up to Glacier 3000.
They leave every 20 minutes and Rumpf explains it's popular in both summer and winter. There are hiking routes, a sky bridge, restaurants and views across many valleys. We can hear the waterfalls that are opposite us, and the sound of water rushing off the mountain and into the streams below echoes up from the valley we are leaving.
I question Rumpf about his new role, and what cycling means to him now. Is it a sport, a job, or just a passion?
"For me cycling is not just a sport - it's a lifestyle. It's a lifestyle that I have been lucky enough to experience for more than 30 years now," he explains. "I think it's great to stay fit, but it's also great to make friends, to visit places, to have an authentic experience of the places you visit. I think it's a great way of balancing your life.
"Work these days is often stressful. Balancing work, leisure, family is difficult, and for me cycling is a way to keep the balance in everything. So I don't want to just share the: 'We are going to climb a big mountain'. No. Let's have a good time together, let's push ourselves, but also, let's see beautiful places, and let's take a break from our stressful life and that's really what I want to share."
Given we have done much of the day's climbing in the first half of the ride, I can see that Rumpf is happy to push! Over the pass we launch into a fast descent, as I watch the road signs turn from French to Swiss-German.
The Cold du Pillon is a geographic border between the French and German speaking parts of Switzerland. After a few steep sections we are swapping turns into the valley, heading towards the resort town of Gstaad. Green fields whip past us, as do farm buildings. But the horizon is always close, given we are in a valley with large peaks all around.
We drop into Gstaad for water at one of the fountains, but we don't stay too long as we're heading to the dairy at l'Etivaz for a small lunch. The sun is shining brightly, and our route is ever so slightly downhill. The kilometres click past.
We talk about riding, about travel, about places we've been and experiences we've had. I'm a firm believer that cycling with people is an excellent way to get to know them, and Alain and I continue to swap stories as we make our way towards Chateau d'Oex and the base of the next pass. The ride, so far, has been stunning.
"I've been fortunate to ride my bike in many different places around the world and they are all fantastic," Rumpf says. "I've been to incredible places in China, the US, the Alps, in South Africa, and what I think is special about Switzerland is the Alps.
"It's the same mountain range as Austria, France, Italy, and others, but here what I really enjoy is the fact that the roads are in excellent condition, there is little traffic — significantly less traffic on Swiss roads than on other very popular destinations."
Each town or pass we have stopped at so far has had a bus or train stop, and the buses have hooks for bikes on the back. I ask Alain about how that makes cycling more accessible in Switzerland. As clearly, we could have modified our route a lot with the assistance of public transport. "You can access most of the big Swiss passes by train, public transport — it's a huge network and it's super easy — and car as well. That's something that's really enjoyable," he says.
I'm struck by how compact Switzerland feels. It lacks the open plains of Australia, and the vast nothing of our interior. But with its compact size it seems to offer just as much variety. I have to ask Alain about what other cycling spots I should visit.
"There are some incredible hidden gems in Switzerland. If you start riding in Switzerland you'll do the Tremola, the south side of the Gotthard pass, it has an incredible set of switchbacks and they are cobbled. It's a mix of the Paris-Roubaix and the Stelvio, basically, and all of that on a road with zero traffic. That's amazing," he tells me.
"From Grindelwald you can do the Grosse Scheidegg, which is six kilometres, 12%, that takes you on super small roads with no motorised traffic except public transport. You can see the Eiger, huge cliffs, glaciers. When I take people to these places they just can't believe their eyes because they never knew these things existed."
We arrive in Chateau d'Oex, mostly to take a look at the Breitling Orbiter, which was used in the first attempt to circumnavigate the world by hot air balloon. The Balloon Museum is in the old town hall – and worth a visit for any aviation buff.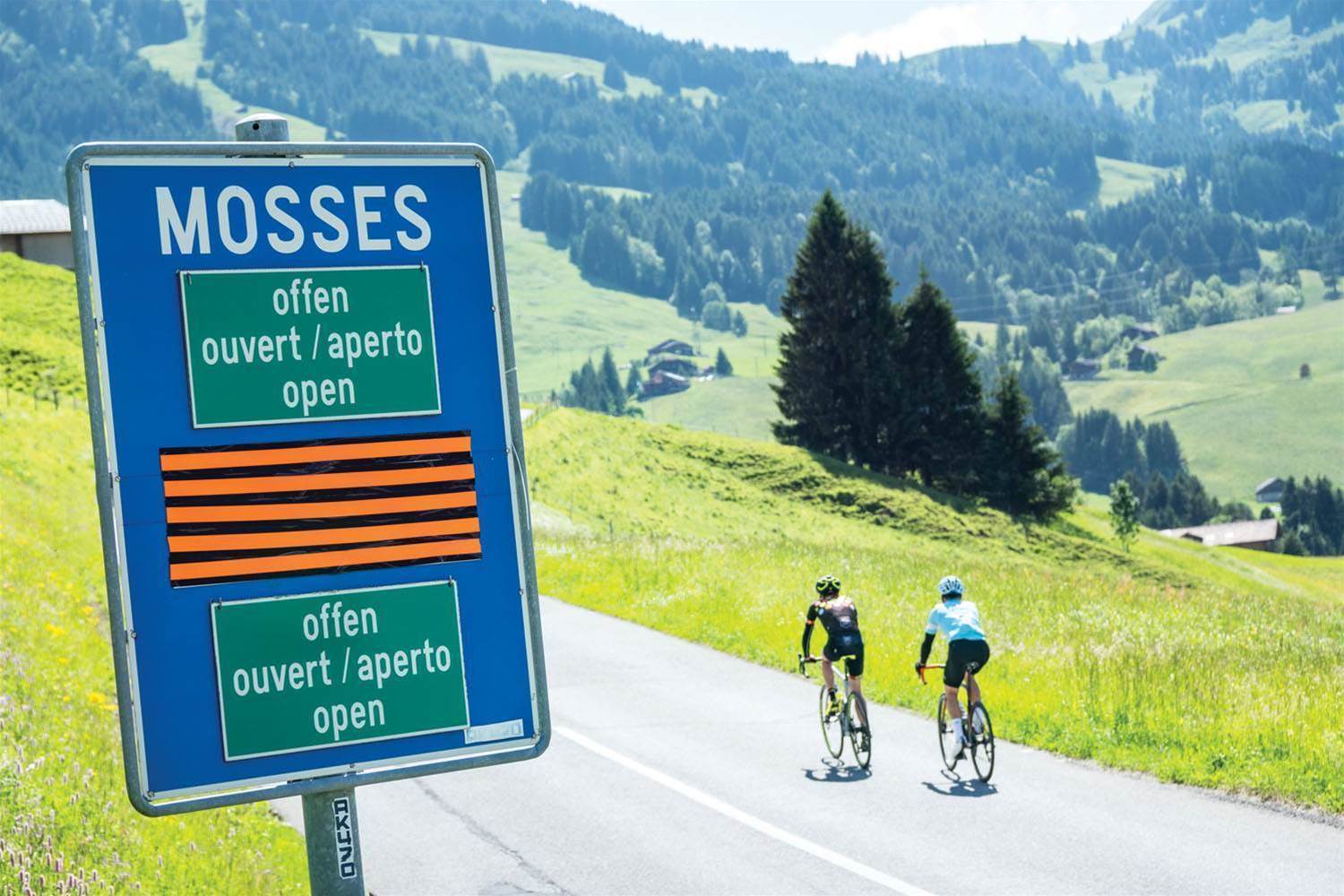 We leave Chateau d'Oex and start the climb towards the Col des Mosses. While it starts in lush green fields below the big mountains, we're soon on a narrow road sitting high above a gorge. Alain recalls his experience of riding the Transcontinental Race in 2015, where he devised a route that would not just be efficient, but also beautiful.
And while the irony of my Swiss cycling companion devising an efficient route isn't lost on me, the conversation continues to other cycling adventures. The Swiss CrissCross really captures my imagination. Alain and Dan (our patient photographer for the day) traversed the country on their road bikes, riding the most famous passes in Switzerland.
At the other end, they swapped their bikes for long-travel mountain bikes, and traversed back, tackling demanding trails to reach their starting point again. This sounded like the adventure of a lifetime – but it seems it was just one adventure for that summer for Rumpf.
Part way up the climb we stop at the dairy at l'Etivaz. It's a tiny hamlet part way up the mountain. With the compact nature of Switzerland's geology, and the rich agricultural land, each location prides itself on their produce. And in Switzerland, they love their cheeses.
L'Etivaz is also the name given to the hard Swiss cheese made here, produced with raw cow's milk. The cheese is only made while the cows are in their summer pastures, and it's said you can taste the summer wildflowers. I'm not sure my palette was refined enough for that – but the cheese was delicious, and was an ideal high-energy snack stop.
This climb is quite drawn out for its gain, but it takes you from the valley towns right back into the Alpine areas. It's a hard climb to do a fast time on for Strava, because on the flatter middle sections you have to really push it!
With stomachs full of cheese, and some Rivella (the local soft drink), we tackle the last part of the Cold des Mosses – the second half is the steeper part. A few drivers pass us, as they have done all day. But each driver is courteous, whether passing us or as oncoming traffic. It's a stark contrast to cycling in busier areas in Australia – and even in other Alpine areas in Europe.
"Generally drivers are nice to cyclists here because Swiss people have grown up as cyclists, they rode to school or for leisure, they know what it's like to be a cyclist on the roads, they learn to drive with cyclists around," says Rumpf.
We stop briefly at some road works, and even with cars waiting behind us, we pass through the narrow section without the sense that the motorists behind resent us being there.
"There might be some cultural elements, I don't know, but whatever the reason, the result is that you feel generally safe even in traffic in Switzerland, and I think that's a very important element, especially these days where I'd say that the news… I'm shocked to see all the incidents," Rumpf says.
"It's not always a great experience to be a cyclist around the world. Here, honestly I have to say I don't have this feeling. Especially here in the mountains. Of course, I'm careful, I'm experienced. So I don't take risks. For me, it's all about sharing the road - so I feel totally safe on the Swiss roads and that's really important."
With a few hard sections through the forest, Alain points out two owls, carved from wood, overlooking one of the last hairpins. The climb carries on but I can see the top – thankfully. The forest opens up and we emerge onto a high plateau, popular with cross-country skiers. It also means we're not actually at the top, as we descend briefly before the final pinch.
We cruise over the top, with one big descent to Aigle ahead of us. I'm lucky enough to have ridden many areas and many countries. I truly believe seeing the world by bike is one of the best ways to travel. But today has been special. Today I have felt involved in each environment we have passed through. It's clear that Alain makes sure that's part of the Grand Tours experience – it's actually at the heart of it.
"It's about sharing the lifestyle of cycling," he says. "As I mentioned, having the local experience is really important to us. For example, doing our tour in Sardinia, we work with a local team because we want to go to a family-owned hotel, where we'll be part of the family, go to restaurants known only by the locals, the same way we would do it here. We want to take guests on the best backroads too.
"The common denominator is experiencing cycling 360 degrees: climb big mountains and challenge yourself, but challenging yourself may be riding 225 kilometres, starting riding at 3am and climbing 5000m during the day. But climbing your first Alpine pass is a challenge for someone who has just begun cycling. There's a challenge for everyone.
"But not just that: meeting people, having a local experience, and I want to be modest, but I hope that by sharing these experiences we have an impact on the lives of everyone that joins us, that they'll have a break from day-to-day life, and maybe be more inspired to adopt a healthy lifestyle and take a break and enjoy this!"
With that, conversation finishes, as we trust in our disc-equipped bikes for the long, long descent from the pass to Aigle. There are extended open sections of road, parts where the road is cut into the cliff, long sweeping corners, and plenty of times our speed is well over 70km/h.
We drop into the forest, then through more farmland, and hit the warmth of the valley. Sun is radiating off the stonewalls that keep the hillside at bay, and the late afternoon light is glowing as it pierces through the vineyards.
We are back on the tiny roads, winding between walls as we approach the castle in Aigle. There's a 'vine and wine' museum here, but we settle for a quick pass around the castle on the cobbled paths, before finishing up at the train station.
The sun is close to setting, as our pace today was closer to conversational – but it has been a truly memorable day on the bike. We've made a big loop, with three big passes and really different areas. But Alain promises me we barely scratched the surface.
VISITING THE VAUD ALPS REGION
Getting to Vaud
This is easy. I flew to Geneva, and got on the train right from the airport, going straight to Aigle. I stayed in Villars and took the bus up, although you can also take the train. You can get more information about rail travel and logistics from the Swiss Tourism website.
myswitzerland.com
Where to stay
Switzerland has a huge variety of hotels, and I stayed in the Eurotel Victoria. It had a great breakfast, a restaurant in the hotel, bike storage, friendly staff and a pool and sauna. Best of all, my room had a huge view across the valley all the way to Chatel in France.
Eurotel-victoria.ch/villars
myswitzerland.com/swiss-bike-hotels

When to go
From about late May until early October is best. Do come prepared for cold or wet conditions, as you are in an Alpine area. There was fresh snow to about 1900m the day before we rode the Alpes Vaudoise route – but we then had beautiful clear skies and warm sun for our trip.
Can I rent a bike?
Yes of course! There is a BMC test centre in Aigle, and there are sports shops in Villars and Gryon who can rent you a bike.
What else can I do in the area?
It would be crazy to come just for the bike riding. There is fantastic hiking and excellent mountain restaurants to visit. Lower down in the valley, and along Lac Leman, the wine tasting cannot be missed. Swiss wine is exceptional – we just don't have much imported into Australia. You can find out more online.
lake-geneva-region.ch
You must also do the wellness experience. This is not like using the spa or sauna in your local gym – but it is an ideal way to unwind and relax after a day on the bike, or on the mountain. Many hotels have their own wellness area with a sauna, steam room, pool and a massage service – but Villars have their own as well.
bains-de-villars.ch
myswitzerland.com/wellness
WHAT IS THE GRAND TOURS PROJECT?
"It was founded by Keith Tuffley who is Australian, who moved with his family to Switzerland in 2008, and the next year the Tour de France visited Verbier," Alain Rumpf explains. "He was a great all-round athlete, so he went to watch and was very impressed and enjoyed it a lot. So his next idea was: 'Tomorrow, I'm going to ride the stage'.
"He took his bike and got up early and he rode the Grand St Bernard, the Petit St Bernard, and finished the stage half dead somewhere in France but he did it, and that was the start of a personal challenge for him.
"The next year he did part of the Tour de France, that was 2010. In 2011 he did the whole Tour de France the day of the race, leaving super early to finish before the pros. In 2012 he did the Giro, and 2013, instead of doing just the Vuelta, he did all three Grand Tours the day of the race in the one year.
"It was a personal challenge, but also a way for him to share the experience of riding in beautiful places and to promote sustainable development, which is very close to his heart and there's the website: 2013.grandtoursproject.com. He was definitely the first amateur to ride the three Grand Tours on the day of the race. He wanted to share the experience because he was having such a good time, but I guess he parked the idea and moved on with other projects.
Alain Rumpf
"In 2013 I connected with him. I found out about him on social media. And I thought: 'This guy is crazy but interesting!' So I followed him, and followed him on Strava and found that he was living just a few kilometres from me. And we met up and we kept loosely in touch, but at the end of 2014, just as I was leaving the UCI, out of the blue he called me and said: "Hey, I have this idea of setting up this company and sharing the experience of riding the Grand Tours with like-minded cyclists… are you interested in getting involved?" In October/November 2015 we launched, and the first season was last year."
grandtoursproject.com
Latest News
Southern Stars looking to finish Tour with silverware
31 Mar 2018
Workshop: Minor suspension service
31 Mar 2018
Adelaide United v Wellington Phoenix player ratings
30 Mar 2018