Shoes that look so sweet they're practically lickable - and deliver on the bike
Your shoes are probably the most important piece of cycling equipment - after your bike. And while it's crucial that they fit well and perform perfectly, it also helps if they get some admiring looks from your fellow riders.
We think this selection of road shoes fits the bill, giving you confidence when you're in the saddle and also kicking back in the cafe afterwards.
Fi'zi:k R1B Uomo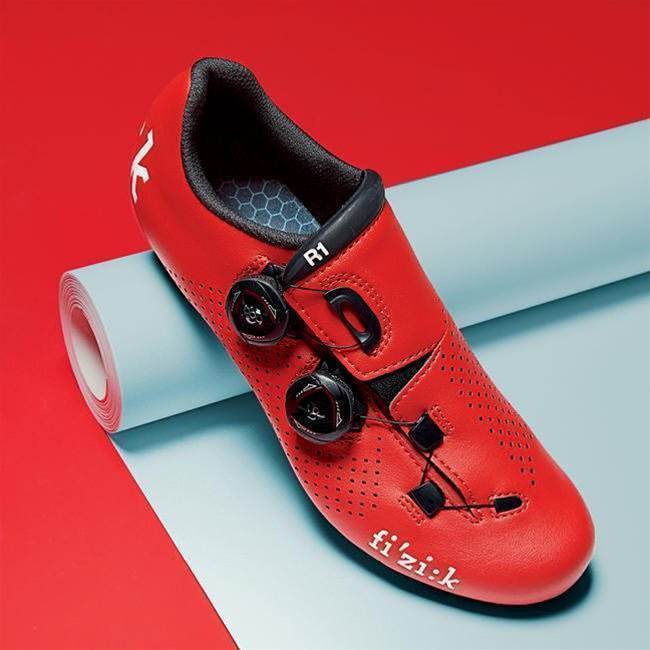 Before I even knew if the Fi'zi:k R1B Uomos would be fast or comfortable (or both), I wanted them in my life. With their smooth upper and zig-zagging lace, the shoes just ooze sexiness.
Turns out, part of what makes them so exquisite is tied to the shoe's functionality. Fi'zi:k placed the fasteners off centre and away from the top of the foot, which is vulnerable to pressure when pedalling. The Boa IP1 dial nearest your ankle adjusts the fit of the heel cup, which Fi'zi:k says keeps your foot planted and helps your watts go directly into the pedals. The other dial controls the volume of the shoe, while a triangle of elastic separates the two adjustment areas and allows your foot a bit of flexibility.
On rides, the combination of the supple Microtex upper and the dial system gives the shoe a snug, sock-like fit. The rubbery lip at the top rubbed my ankle a smidge, but otherwise, my heel stayed in place while my foot felt unconstrained. The lightweight carbon-fibre sole is stiff enough to give your sprint that extra boost, yet comfortable on long rides. And the three vents (along with the laser-perforated upper) allow plenty of airflow.
The R1B also comes in white, black, and black with red accents. I would happily take one of each - just to stare at now and then. Leah Flickinger
Price: $499
Weight: 500g / pair (size 42)
Copyright © 2016 Rodale Inc.